Cannondale's high-end frameset SuperSix Evo is now even lighter: the new Cannondale SuperSix Evo Nano frameset has a claimed weight of 645 grams. SuperSix frames are in Cannondale's product family since 2006. The SuperSix Evo was launched last year. And for 2013, the new SuperSix, "Evo Nano" was announced.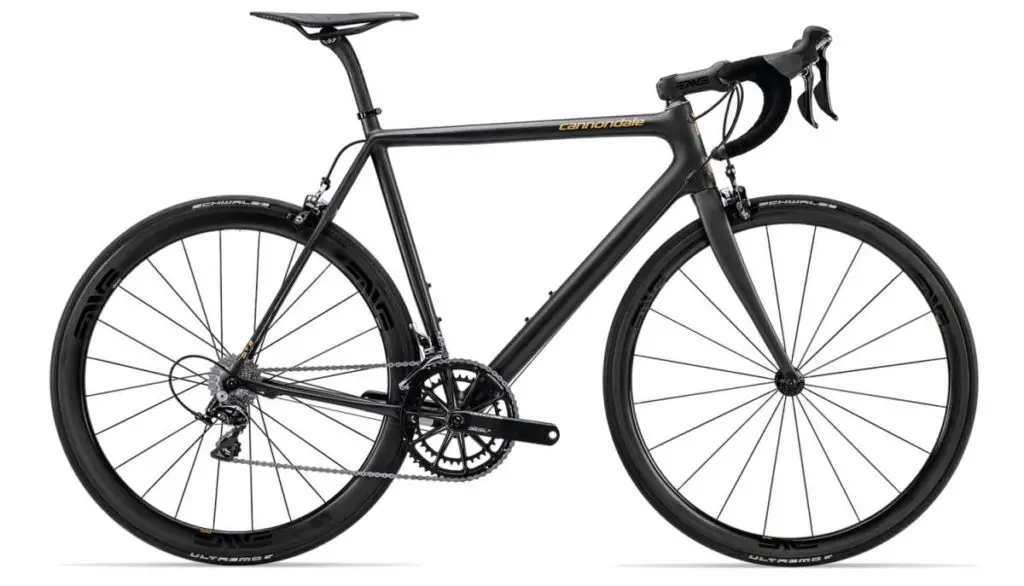 Last year's SuperSix Evo's claimed 695g weight has already put the SuperSix frames in an elite group of frames vying for the title of "lightest production frame in the world". But the new Evo Nano sheds another 40g off that figure to drop the weight to a mere 655g, making it the lightest production frame in the world, according to Cannondale. The new frame uses a nano resin to reduce the frame weight, while the fork has received the same treatment to reduce its weight by a further 10g. The result is only 645 grams!
With a "stealthy" look finish, Cannondale will offer the new super-light frame in its new 'Black' edition. With a matt black finish throughout, with only a handful of sky blue decals on the top tube, down tube, head tube, and seat stays. While designing the frame, they were inspired by the high-end automotive world, automobiles like limited edition Lamborghinis.
The price is £7,499.99 for the bike pictured above.
"Tourminator" Peter Sagan and the other Team Liquigas-Cannondale riders don't use the new nano, they're still riding the currently available SuperSix Evo Hi-Mod.
The Evo Carbon – a cheaper alternative
Cannondale also offers a version of the frame that more of us can afford: The Evo Carbon. To keep the price low, Cannondale built the frame with an intermediate modulus carbon rather than the expensive high-modulus carbon of the current Evo Hi-Mod. The weight a bit rises, but still impressive: about 950g painted, but due to clever placement of multiple layers of the carbon used, the stiffness still hits the same targets as the Hi-Mod.
There will be two builds available: one with Shimano Ultegra Di2 for £3,699.99 and the other with SRAM Red for £3,499.99.
SiSL2 cranks: only 483 grams
Cannondale also launched the latest generation of their ultra-light chainset: the SiSL2. It's lighter with a claimed weight of just 483 grams.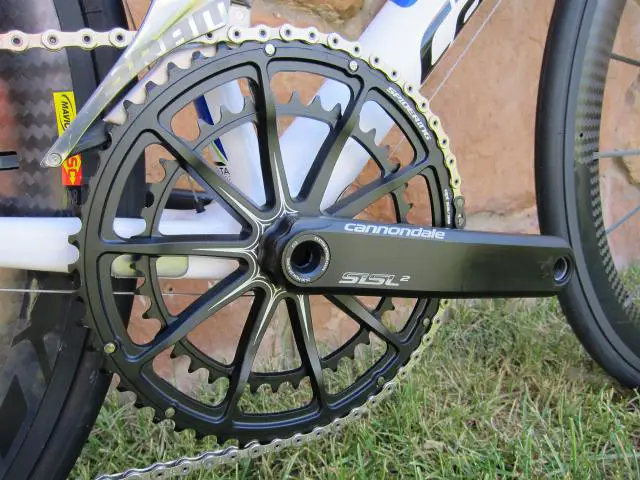 Double (53x39t) and compact (50x34t) will be available and there will be 10 and 11-speed specific versions. They're interchangeable so it is easy to swap from a double to a compact.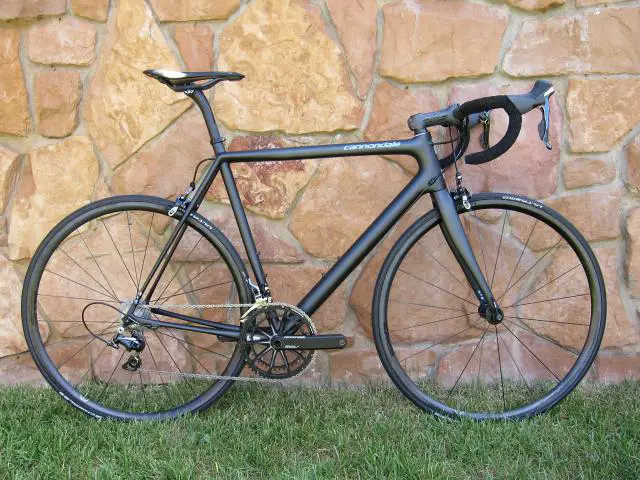 Si cranks get new 3D forged design
As part of the SuperSix Evo Nano Black Edition, Cannondale also revealed the Si crank alongside the SiSL2 crank mentioned above. The 3D forged hollow crank uses a one-piece design (not a clamshell-like SiSL2) and weighs 609 grams.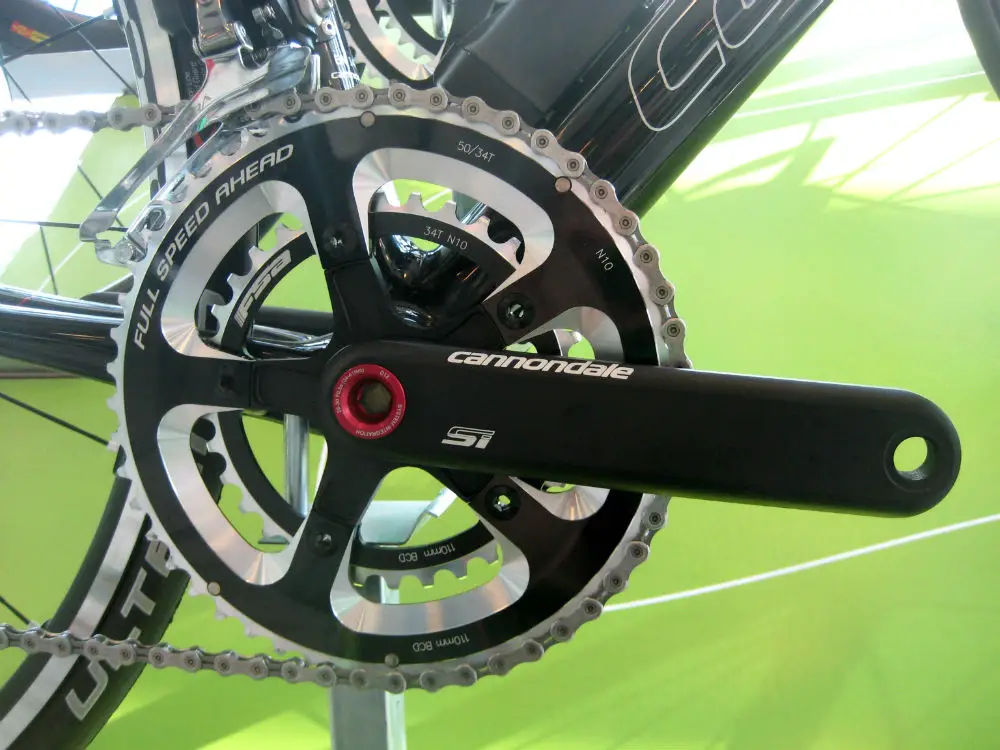 About Cannondale
From their website:
It was 1971: a year when the world was beginning to change rapidly with an exciting new spirit of digital invention, creativity, and imagination along with a worldwide drive for a new purpose. New dawn. And yet, cycling was still very traditional, very conventional, conforming to some sort of rulebook: our founders believed that there had to be a better way.
So we ditched the rulebook, cut a new path, and created a new way. From a Connecticut workshop, we set about revolutionizing cycling for the better, for everyone. We assumed nothing, we iterated and reiterated, and from day one we have worked on pioneering materials, ergonomics and technology, and we haven't looked back since.
We heralded aluminum and carbon-fiber manufacturing while everybody else out there stuck with steel, we shook up the suspension establishment with single-sided forks, designing incredible frames and products that reinvented racing, creating award-winning bicycles that helped push people further.
People have called us crazy, ridiculous, and worse. And yet, right from the outset we knew what we were doing felt right and was a damn sight more exciting – this unique passion fuels our never-ending drive to make iconic bicycles that just work better. Bicycles that make your ride better. Wherever you ride, whatever you ride, ditch the rulebook, and let's ride together.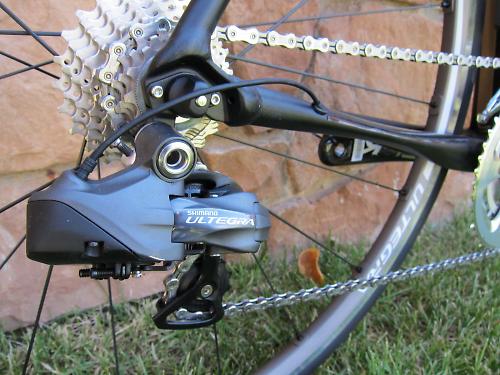 Sources
Latest posts by M. Özgür Nevres
(see all)