Early 20th journalists started creating nicknames for the cyclists. This effort popularized the cycling sport and make the racers interesting to the people who were not interested in cycling much. This tradition is still continuing today. Here is the list of cyclists' nicknames in alphabetical order (by surname, starting with W):
By Surname: A B C D E F G H I J K L M N O P Q R S T U V W
Rini Wagtmans
"Witte Bles" (White Blaze)
Marinus ("Rini") Wagtmans (born December 26, 1946, in Sint Willebrord) is a former Dutch professional road bicycle racer. He was the nephew of Wout Wagtmans (see below), a former professional who had won the Tour de Romandie in 1952. His father was a masseur while Tour de France stage winner Wim van Est was his neighbor. In 1968 Rini turned professional.
The following year he finished third overall in 1969 Vuelta a España. He rode four editions of the Tour de France and won three stages, one in 1970, one in 1971, and one in 1972. In the 1970 Tour de France, he finished fifth overall.
In 1971 Tour de France while riding for Molteni, he wore the maillot jaune for one day but teammate and team leader Eddy Merckx took the jersey the following day. He also won two stages in 1970 Vuelta a España. Wagtmans was known as one of the best descenders in the peloton and earned him the nickname "witte bles" which is translated as "white blaze".
Wagtmans ended his career early due to heart problems. Afterward, he was a cycling coach, a member of the Royal Dutch Cycling Union, and then a successful businessman. In 2005, Wagtmans became a ridder or Dutch knight in the Order of Orange-Nassau. In 2006, Wagtmans' biography was published.
Wout Wagtmans
"Olijke Woutje" (Roguish Woutje), "Dik Trom", "Zoeloe" (Zulu), "De Clown" (The Clown), "Het Kemphaantje"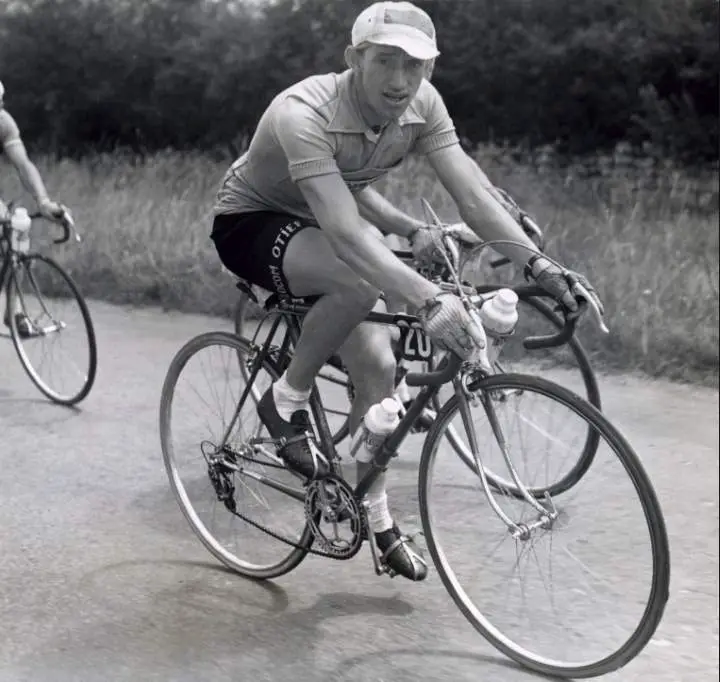 Wouter (Wout) Wagtmans (November 10, 1929 – August 15, 1994) was a Dutch cyclist. He was very popular, both because of his combativity and his enthusiasm. He received many nicknames, Olijke Woutje, Dik Trom, Zoeloe, de Clown and het Kemphaantje.
He ended his cycling career in 1961, and in 1967 he was the leader of the Dutch Tour de France team, centered on Jan Janssen. After that, he took over his father's transport company.
At the end of the 1980s, he had a serious accident after which he was declared physically disabled. Wagtmans died in 1994, at the age of 64.
By Surname: A B C D E F G H I J K L M N O P Q R S T U V W
Sources
Latest posts by M. Özgür Nevres
(see all)