Pédaleur de charme, meaning "Pedaler of Charm", was Hugo Koblet's nickname (He won Tour de France in 1951 and Giro d'Italia in 1950). He also won the Mountain Classification of Giro d'Italia in 1950.
Koblet was the first non-Italian to win the Giro d'Italia. He did that in 1950 in front of Gino Bartali and Alfredo Martini of Italy.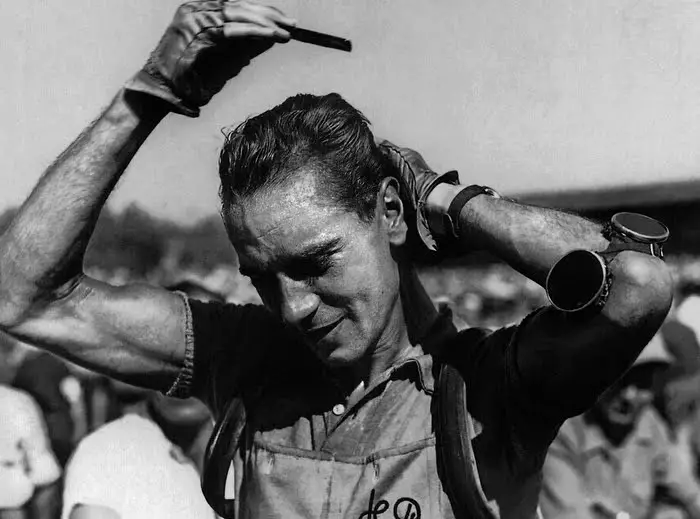 Koblet was known as the "Pedaler of Charm" because of his elegant position on the bike and his smooth pedaling style.
The Swiss rider also kept a comb, wet sponge and cologne in the pockets of his yellow jerseys so he could look and smell good at the end of stages.
In the "golden age of cycling", the two Swiss riders, Hugo Koblet and Ferdi Kübler were a powerful duo for Switzerland as they competed against the giants like Fausto Coppi, Gino Bartali, and Fiorenzo Magni of Italy plus Louison Bobet, Raphael Geminiani of France, plus Rik Van Steenbergen and Stan Ockers of Belgium. (Kübler won 1950 Tour de France, which has started by Orson Welles, the famous American director.)
Koblet's life was the subject of a cinema film, Hugo Koblet: Pédaleur de Charme, in 2010. It starred Manuel Löwensberg as Koblet, Sarah Bühlmann as his wife Sonja, Chantal Le Moign and Dominique Müller. It attributed his decline to "doping abuse." It was directed by Daniel von Aarburg, who included archive film and interviews with Koblet's contemporaries. (wiki)
Here is the trailer of "Pédaleur de charme".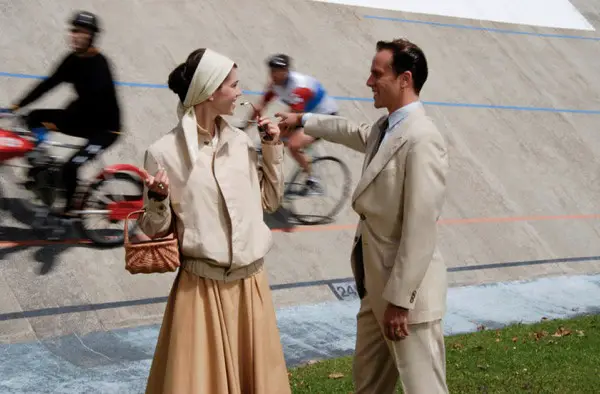 A scene from the movie "Pédaleur de charme".
Latest posts by M. Özgür Nevres
(see all)