Orson Welles, the famous American director was the official starter of the Tour de France in 1950. The best-known film directed by him is Citizen Kane.
The film was nominated for Academy Awards in nine categories; it won an Academy Award for Best Writing (Original Screenplay) by Herman Mankiewicz and Welles. Citizen Kane was voted the greatest film of all time in five consecutive Sight & Sound's polls of critics until it was displaced by Vertigo in the 2012 poll.
The story is a film à clef that examines the life and legacy of Charles Foster Kane, played by Orson Welles himself, a character based in part upon the American newspaper magnate William Randolph Hearst, Chicago tycoons Samuel Insull and Harold McCormick, and aspects of Welles's own life.
Upon its release, Hearst prohibited mention of the film in any of his newspapers. Kane's career in the publishing world is born of idealistic social service but gradually evolves into a ruthless pursuit of power. Narrated principally through flashbacks, the story is revealed through the research of a newsreel reporter seeking to solve the mystery of the newspaper magnate's dying word: "Rosebud".
Orson Welles and the 1950 Tour de France
The 1950 Tour has been won by Ferdi Kübler of Switzerland. It was an interesting tour: in the 11th stage, the first mountain stage of the race, Gino Bartali of Italy was away together with Jean Robic of France. There were a lot of crowds, and they pressed forward to see the cyclist coming. This caused Bartali to fall down during the descent of the Col d'Aspin, and this caused Robic to also fall down.
Bartali got up and won the stage, but felt threatened by spectators, who punched and kicked him. One spectator had threatened Bartali with a knife. Bartali told his team manager Alfredo Binda that he was leaving the Tour de France and that all Italian cyclists should abandon the race. Not all Italian cyclists wanted to leave: the members from the second Italian team (the Italian Cadets) and Adolfo Leoni wanted to stay.
Some Italian cyclists said they wanted to stay in the race to help race leader Fiorenzo Magni, who died last October at aged 91, to defend his leading position. Magni felt bad about giving up the chance to win the Tour de France but accepted the decision. The Tour organization wanted to keep the Italian cyclists in the race, and among other compromises offered to give them neutral gray jerseys, so the spectators would not recognize them. None of this helped, and both Italian teams left the race.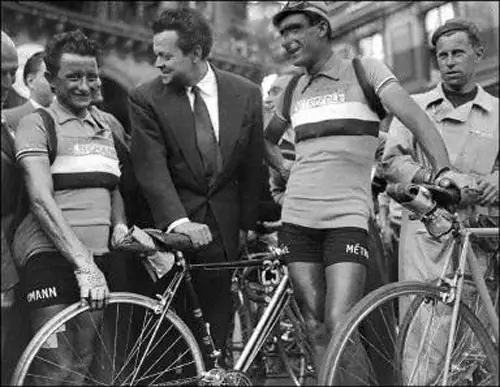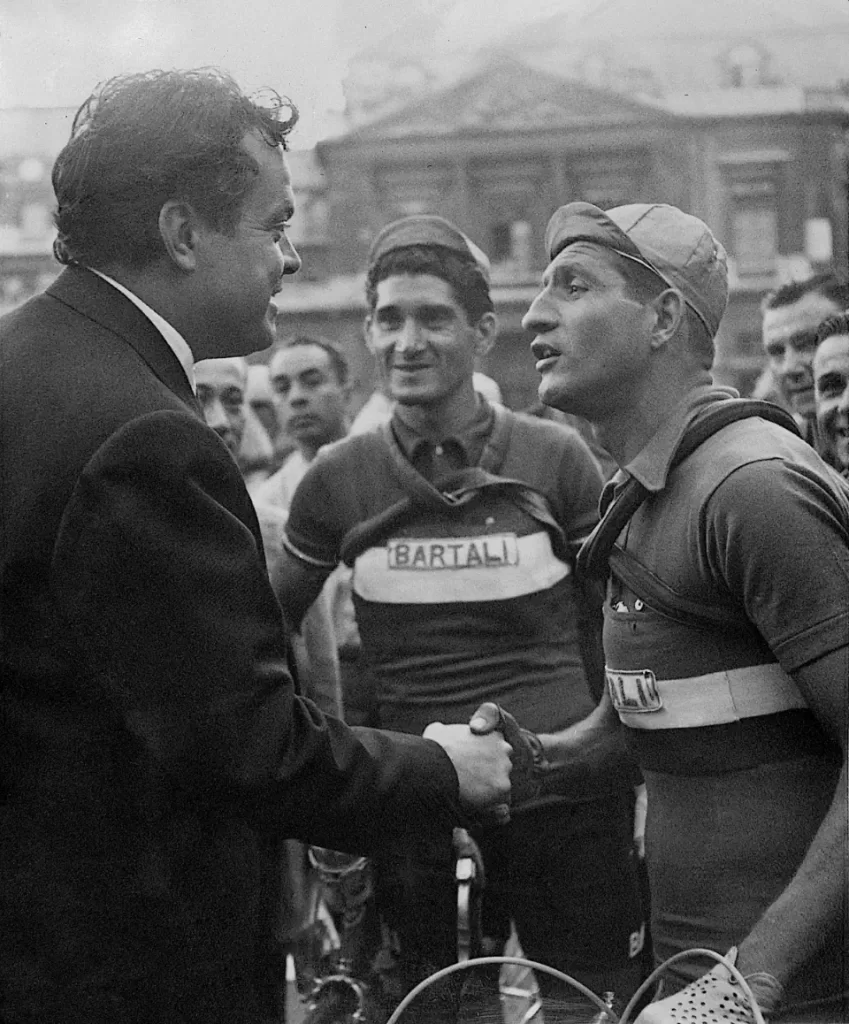 Orson Welles
Sources
Latest posts by M. Özgür Nevres
(see all)