There was a road race at Istanbul Park (the Formula 1 track) last week. It was quite a short race (just 42.4K), so I knew it would be fast and furious.
Around 100 riders were at the start line. A few of them were pros, some of them were amateurs and some of them including me were age group racers.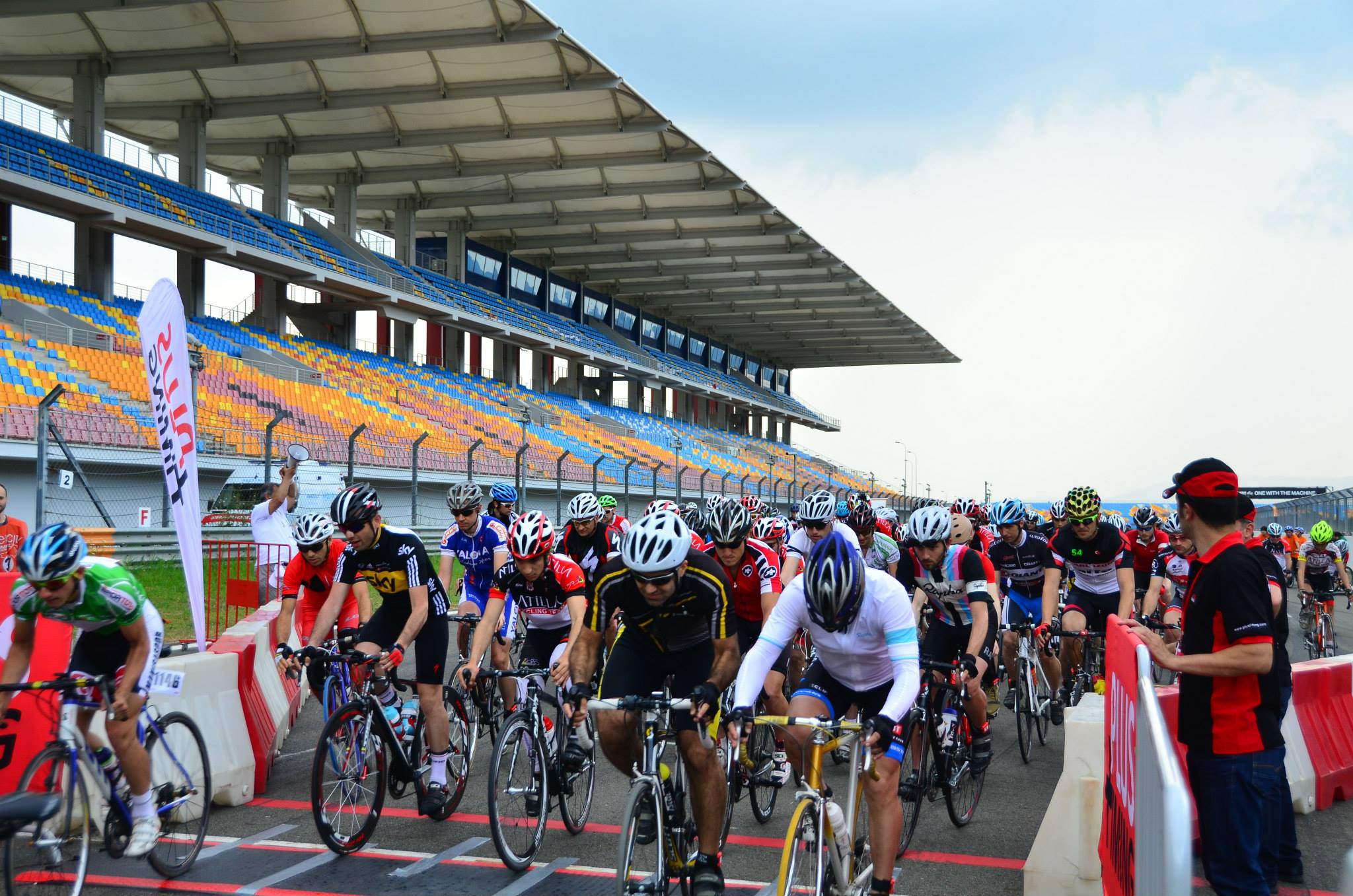 Istanbul Park is a really good place to race. It has a few short but steep climbs, and a lot of really enjoyable and technical bends.
The race started really fast, but I was prepared for this. My strongest point is my endurance, so this race didn't suit me well but it was OK. As the flag went down, six strong men flew away. After a short flat and a short downhill, the race's hardest climb started: a 400 meter uphill at 7%. We climbed it at 29 kph average, but after the climb, the leading six were already had a 40-50 meter advantage.
I had a Yalova teammate in the group, who like attacking. So I decided to keep the pace high, and tried to put some fatigue to the others' legs. Almost always I was at the head of the bunch, usually in the first three slots, and even mostly in the first. At every climb and at every bend, I put in a hard effort. Once I tried to escape with another rider at my wheel, but he didn't help me, so the group brought us back.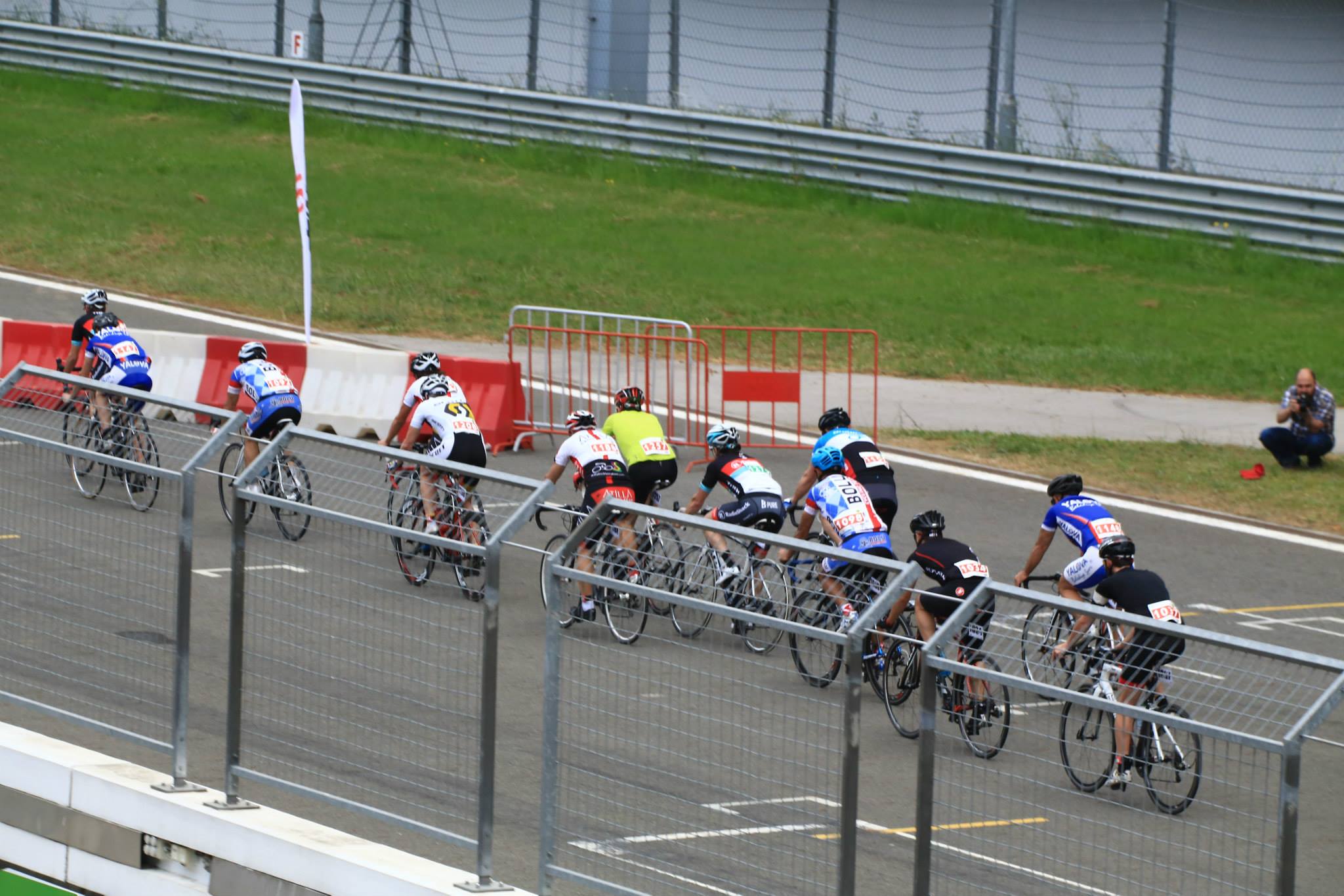 But my hard work gave its fruits: in the third lap, once again I put the hammer down on a climb. Then my teammate, Hakan, jumped away. After he jumps, I started to soft-pedaling to give him some advantage. He instantly put some 50 or more meters to the bunch, I waited for somebody to take the lead from me but nobody did, a certain sign of fatigue. So I thought "it's now or never". I attacked suddenly and caught my teammate. I yelled, "we're alone, go!" We started a two-man time trial. The bunch was following us, so we gave everything we got to the pedals.
One lap later, the bunch was still chasing us from 50-60 meters. We caught 3 guys who dropped from the leaders' group. Now we were five strong men, unfortunately, only one of them was willing to work with us, while two others were just drafting.
We worked hard, and after one point, the bunch gave up and they were not chasing us anymore.
In the last lap, we saw the leading trio just around 300 meters ahead of us, but it was too late, we couldn't catch them. In the sprint, after 8 laps of hard work, my both legs cramped, so I couldn't give a good lead-out to Hakan. For the 40+ category, he crossed the line in second, and me in third (eighth overall). Two guys from the continental Torku team took 1-2 in general, a 30+ guy finished in third, we crossed the line 29 secs behind them.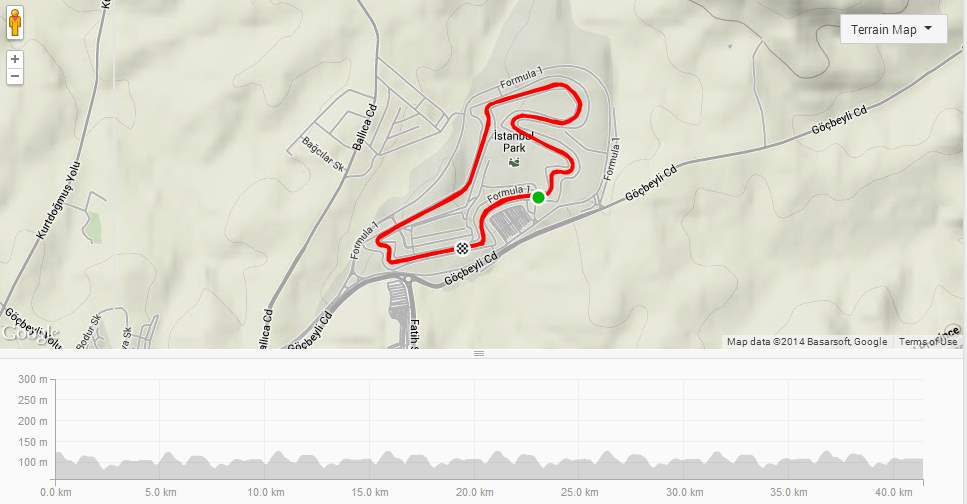 Latest posts by M. Özgür Nevres
(see all)