Stage 20 of Giro d'Italia 2014 finished atop Monte Zoncolan. It is widely regarded as one of the most difficult climbs in Europe: the Zoncolan has been compared with Vuelta a España's El Angliru, in the Spanish region of Asturias. The steepest, 23.6% pitch of the Angliru is very short however, being part of a kilometer stretch that averages "only" 17.2 percent – while the Zoncolan has a kilometer of nearly 20%.
The "thing" is situated in Friuli Venezia Giulia and belongs to the Alps. Starting from Ovaro, the Monte Zoncolan ascent is 10.5 km long. Over this distance, you climb 1210 vertical meters. The average percentage thus is 11.5%.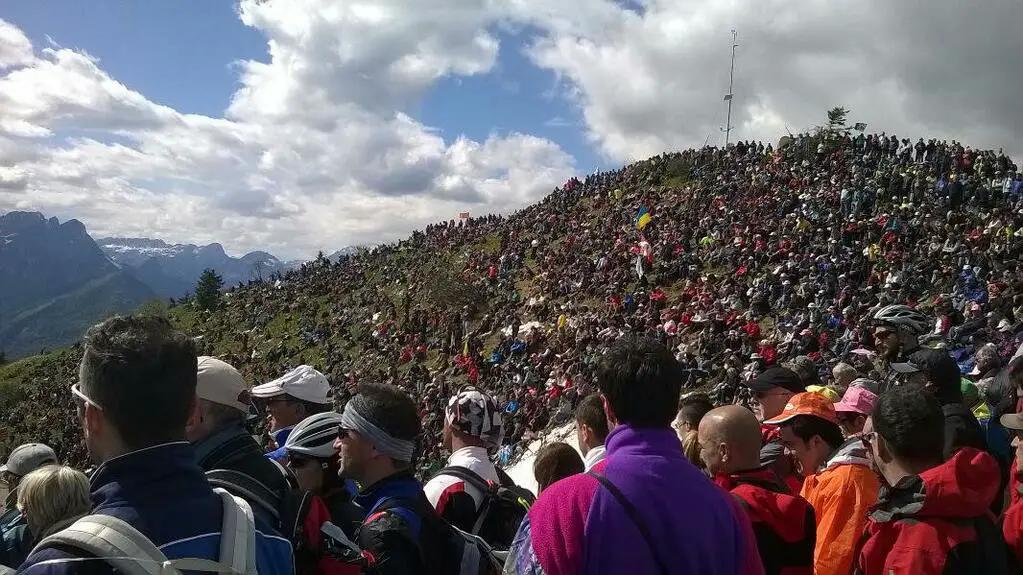 Monte Zoncolan having been used in the Giro d'Italia five times (2003, 2007, 2010, 2011, 2014) and the Giro Donne once (1997). Gilberto Simoni was the winner of the first two stages finishing on Monte Zoncolan in the men's Giro while Ivan Basso won in 2010, Igor Antón won in 2011, Michael Rogers won in 2014 and Fabiana Luperini won at the only visit in the women's race.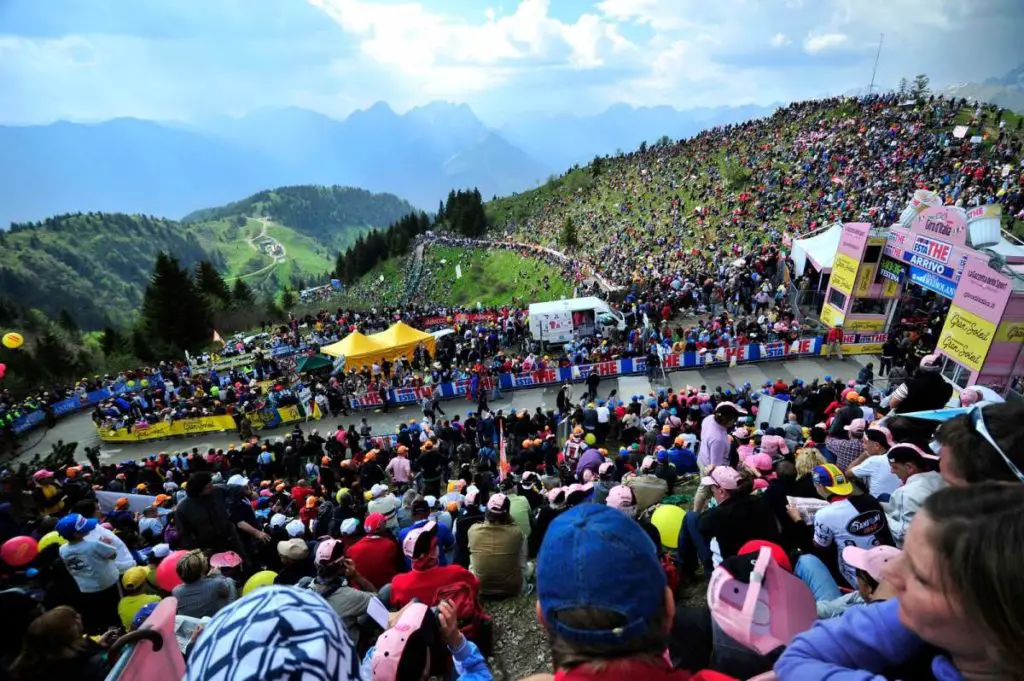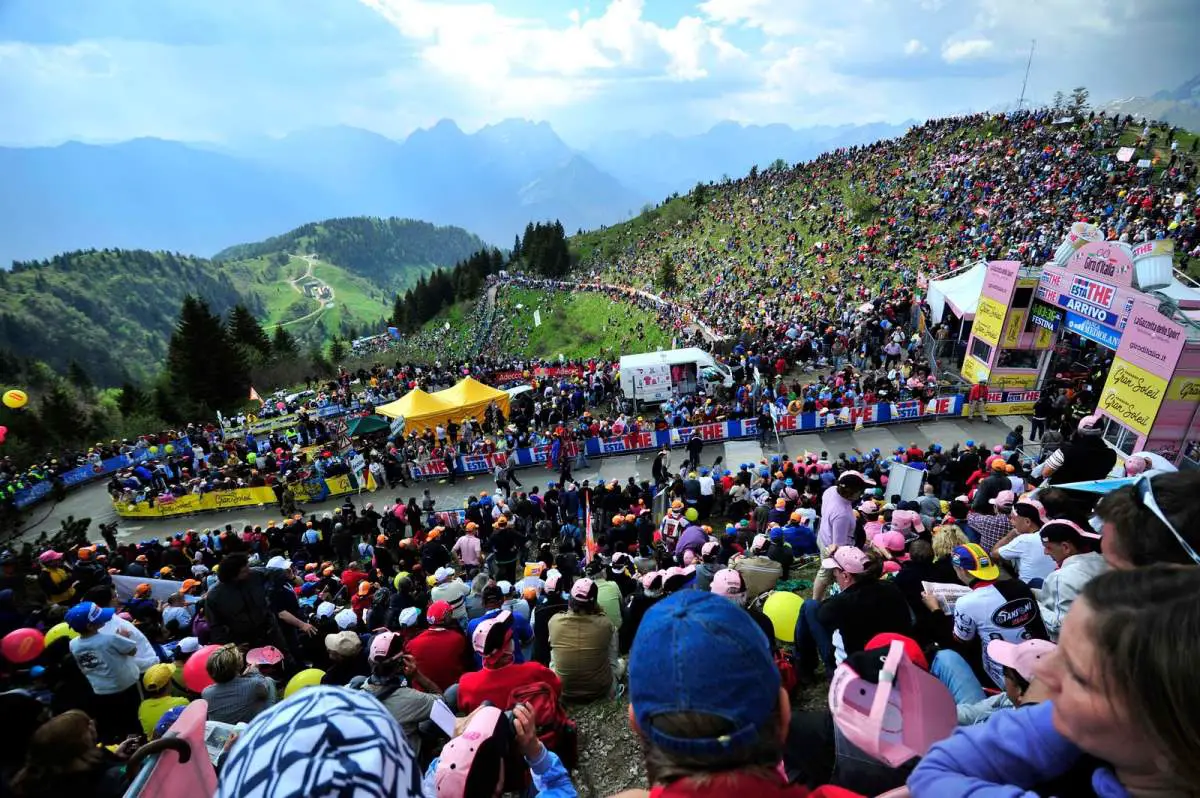 An Italian cycling fan, Rodrigo Mattiuz, has used a GoPro HD camera to put together a film of himself and the riders on the Monte Zoncolan, during stage 20 of the Giro d'Italia 2014. The result is a unique "a fan's point of view".
One of the most beautiful parts of the video, Adam Hansen from 2:41 having a laugh, a chat, and joining in with the filming fun.
Enjoy the video:
Update: Mattiuz uploaded a "final video":
A really good comment on youtube, from the user nicknamed "durianrider":
Rogers won cos he was pushing bigger watts per kg than the guy that got pushed.
The fan that pushed that rider was obviously drunk and didn't understand you don't push the riders who are riding for a stage win. You also don't push a rider who is drafting another rider up a hill! (unless you want them to crash)
The guy that made this video did it with respect. He wasn't drunk, didn't have a flag flapping onto riders handlebars, and was paying attention to what was behind, in front, and next to him.
He also wasn't dressed in a mankini and trying to hug the riders.
Not all runners are idiots. Some do the job right as this guy did with his go pro.
I enjoyed this video.
Latest posts by M. Özgür Nevres
(see all)