Ribble Weldtite Pro Cycling will be racing on the ground-breaking Ribble Ultra SL R Team Edition across the 2022 season.
Ribble Weldtite Pro Cycling will be racing on Ribble's ground-breaking, Ultra SL R Team Edition across the 2022 season.
RWPC, the UCI Continental Road Team, will be racing on the aerodynamically optimized and fully UCI-approved machine which has been finished in the new striking 2022 Team Edition Custom Colour design featuring a Midnight Ink, Fresh Mandarin, and Alpine White palette with a metallic finish.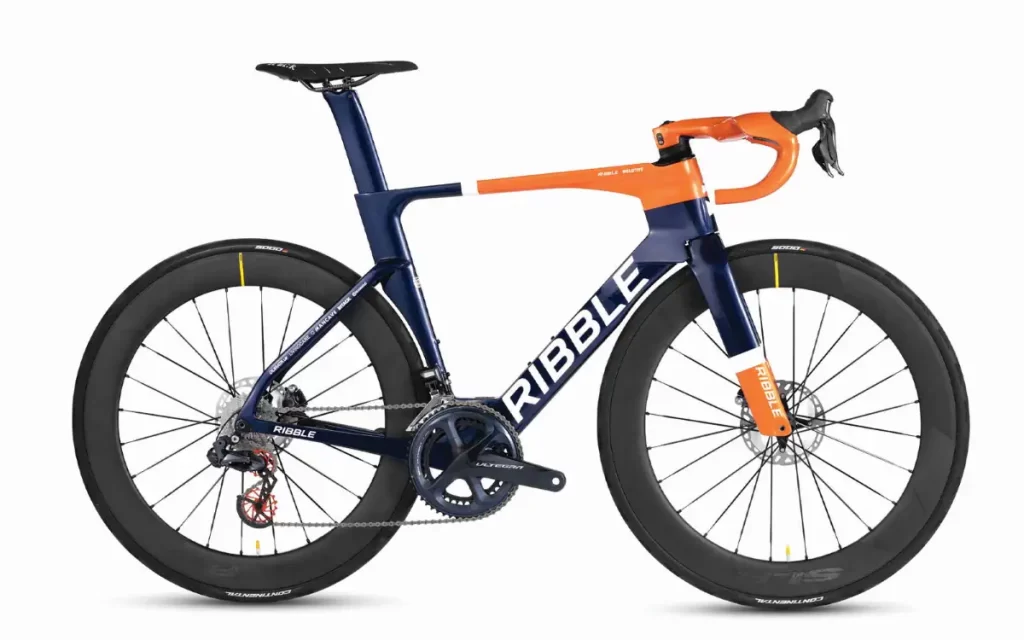 The team was presented with their new race machines at Ribble's flagship showroom in Clitheroe before flying out to Calpe for pre-season training. RWPC will be racing on Ribble's Ultra SL R, Endurance SL R and Ultra TT models throughout the 2022 season starting with the UCI Europe Tour at Dorpenomloop Rucphen (1.2) in the Netherlands on 13th March.
Andy Smallwood, Ribble Cycles CEO says: "The team had me on the edge of my seat in 2021 with some amazing performances in the UK and abroad – and 2022 is set to be an even more exciting year. The combination of Ribble's R&D and a stronger than ever rider lineup sees our Ultra SL R being raced by the leading British-based team on the world stage".
"Our involvement with RWPC allows us to gain essential product feedback and insights into real-world racing conditions and will inform our R&D as we continue to develop and innovate in the creation of world-class racing machines. The distinctive aerodynamically optimized lines and new colorway will help the team really stand out from the pro peloton".
"As a team, we place a heavy emphasis on optimizing all areas of performance from our bikes, equipment, clothing & helmets to in-race strategy. To have access to a pure and out aero bike and all the R&D that has come with it will be a real competitive advantage for us and one that we are looking to put to good use across our calendar, both at home and abroad," adds Jack Rees, Director of Operations, RWPC
The Ribble Ultra SL R is the result of an extensive R&D project carried out by Ribble giving riders a proven performance advantage.
More information on Ribble's Ultra SL R, including the R&D process and testing results, can be found on the Ribble website.
Ribble Ultra SL R Specifications
Ribble Ultra handlebars
Shimano Ultegra Di2 groupset
Mavic SL R 65 / SL R 45 wheels
Continental GP5000 tyres
Nova Ride OSPW oversize jockey wheel
Weight 7.8 kg
Team Edition Bikes
Team edition colorways will be available on select models including Ultra SL, Ultra SL R, Ultra Tri, Endurance SL, Endurance SL Disc, Endurance SL R, Endurance SL R Disc, Endurance SL e, Ultra TT framesets.
Ribble Weldtite Pro Cycling (RWPC) Roster
Stuart Balfour
Will Brown
Finn Crockett
Cameron Jeffers
Richard Jones
Matt King
Zeb Kyffin
Ross Lamb
Ollie Peckover
Alex Peters
Jack Rees
Charlie Tanfield
Harry Tanfield
Jacob Tipper
Red Walters
Simon Wilson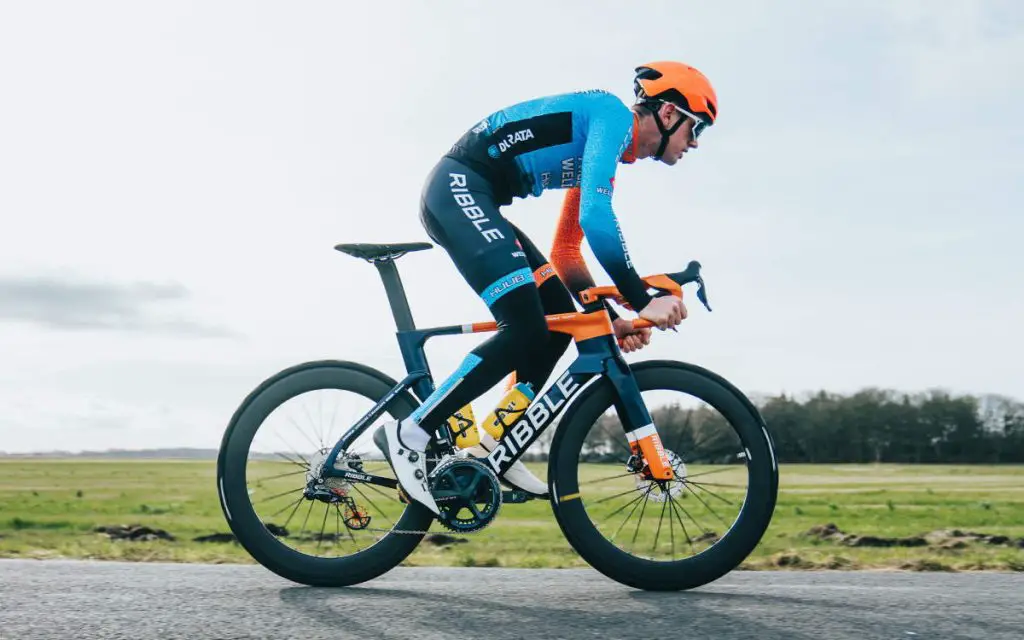 From the team:
"As a British team, we are really excited by the return to a full domestic program. The Tour Series is a major objective for the team, as defending champions. The British National Championships remain a key goal, especially following the team's success there in 2021. September sees the team return to the Tour of Britain which will be the pinnacle event of our season. Throughout the year we will continue to compliment the domestic program with key races across Europe."
"We welcome in eight new faces to the team for 2022 including the Tanfield brothers who look to achieve success in Ribble Weldtite colors, to add to their already lengthy list of accomplishments. Charlie Tanfield is also gearing up for a home Commonwealth Games where he lines up on the track with his Team England teammates."
About Ribble Cycles
Trading since 1897, Ribble is a British bike brand proudly steeped with innovative bike building design heritage and has been ridden by British Cycling Champions at various points in their career including Sir Brad Wiggins, Geraint Thomas, and Chris Boardman and ambassadors include British Cycling legends Sean Yates and Brian Robinson BEM.
Ribble's primary focus and passion is designing, developing, and building high-quality bikes at a competitive price. Bikes for each and every discerning cyclist – from future champions to daily commuters, hardy hobbyists to dedicated seasoned competitors. Bikes hand-built by our experienced and dedicated mechanics, available online and in-store. Bikes that all deliver real consumer satisfaction and award-winning results.
Latest posts by M. Özgür Nevres
(see all)