Peter Sagan's saga continues. It already became a "cliche", but Cannondale's Peter Sagan continues writing his own saga. The 23-year-old Slovakian rider won the second consecutive stage in this years' Tour of Oman.
You'll never get him to admit it, but Peter Sagan has regarded as the next Eddy Merckx of his generation by some former professionals like Giovanni Lombardi, only with better victory celebrations.
Peter Sagan's Saga: how it started?
From Wikipedia:
Born in Žilina, Slovakia on 26 January 1990, Peter Sagan is the youngest child among three brothers and a sister. He was brought up by his sister as his parents spent most of the day taking care of a small grocery shop they own in his hometown.
Sagan started to ride bikes at the age of nine when he joined Cyklistický spolok Žilina, a small local club in his home town. Throughout his junior years, Sagan rode both mountain bikes and road bikes and was well known for his unconventional style of riding in tennis shoes and T-shirts and drinking just pure water.
Sagan drew a significant amount of attention when he appeared at the Slovak Cup with a bicycle borrowed from his sister. Sagan had mistakenly sold his own and had not received a spare from the Velosprint sponsor in time. He won the race despite riding a supermarket bike with poor brakes and limited gearing.
His first professional cycling opportunity came along when he was hired by the Dukla Trenčín-Merida team, a Slovak outfit in the Continental (third) division. In 2008, he won the Mountain Bike Junior World Championship in Val di Sole. That same year he also finished second in the Cyclocross Junior World Championships in Treviso and the Junior Paris-Roubaix.
Peter Sagan joined a Pro Tour team Quick-Step for road testing but he failed to get a contract. His frustration was so deep that he decided to quit road cycling, however, pressed by his family he gave it a try to Liquigas-Doimo and succeeded.
Liquigas' Directeur Sportif Stefano Zanatta offered Peter Sagan a two-year contract (2010-2011) with an option to ride mountain bikes for Cannondale. In April 2010 the contract was extended to 2012. Liquigas doctors and managers were stunned by results of Sagan's medical tests, saying that they had never ever seen a 19-year-old rider as physically strong and capable.
His teammate, Ted King, says that "He is a truly phenomenal talent. And it transcends his physiological capabilities. It's awesome to watch him on a bike. He can dive out of corners better than anyone because his bike-handling skills are better than anyone in the peloton. He can avoid crashes better than anybody. Honestly, he is hands-down one of the best in the peloton."
Yesterday, Sagan won the second stage of Tour of Oman and gave Cannondale Pro Cycling Team its first-ever victory. The finish was slightly uphill and he passed his ex-teammate Vincenzo Nibali (Astana) while going to win. He told the press after the stage:
"It was difficult after the descent, Vincenzo Nibali (Astana) attacked with two other riders and nobody wanted to work. I pulled on the front going at about 45 km/h, but everybody else left a gap. So I just went at the same pace on the last short climb, caught the others and then I attacked alone and arrived alone. The finish suited me but you always need the legs to win. I had them today."
From Peter SAgan's official website:
"While he makes winning look easy today, his life as a professional cyclist is the result of many years of hard work and struggle. Born in Žilina, Slovakia, in his early races he rode just in trainers and a t-shirt and drank only water looking out of place among other riders racing in lycra and using high tech sports drinks. Having never forgotten his humble beginnings, he always makes time for his supporters many of whom travel from far and wide to watch 'The Tourminator' race and to win."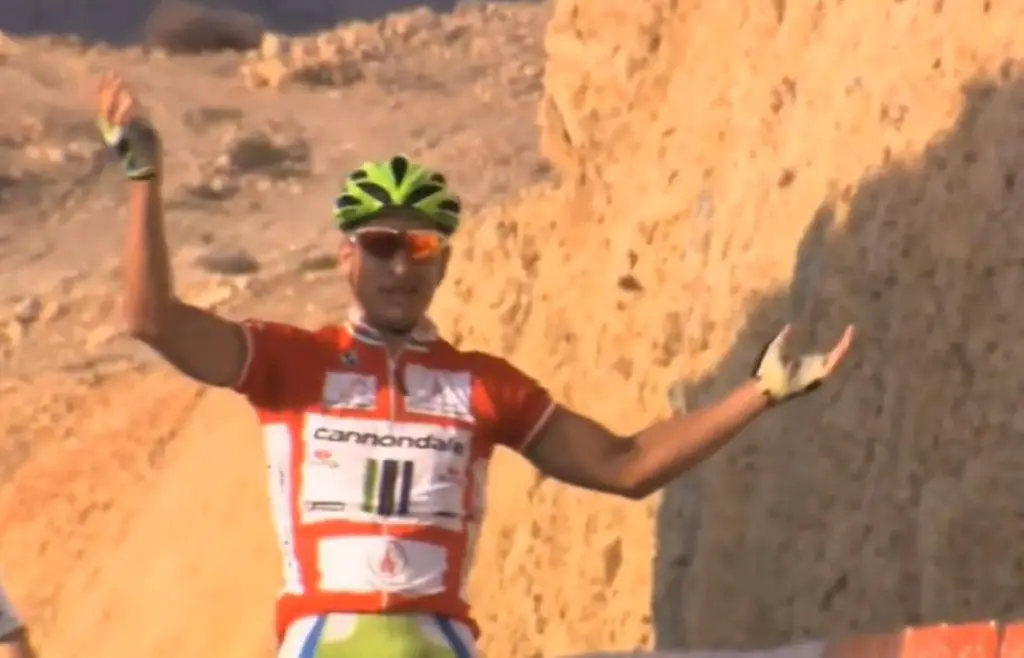 Update: Sagan's Saga still continues in 2019
There is no doubt that Peter Sagan will go down in history as one of the legends of professional cycling. The Slovak rider has won the UCI World Championship three years in a row (2016, 2016, and 2017) becoming the first and only cyclist to achieve this in history e also won the prestigious 'Maillot Vert' (green jersey) points jersey the first time he rode the Tour de France in 2012, he has won the jersey every year (with the exception of 2017, where he ejected from the race iniquitously) until 2019.
Latest posts by M. Özgür Nevres
(see all)