I have been using Sidi Hydro Gore-Tex Winter Road Boots for the last two winters. So this winter will be the third. I decided to write a review about them.
SIDI Hydro Gore-Tex Winter Road Boots Product description
From the wiggle.co.uk:
Weatherproof protection for committed year-round cyclists. When rain and snow won't keep you off the roads, Sidi Hydro boots keep your feet warm and dry with a breathable Gore-Tex lining and extended coverage to seal out the elements.
Synthetic upper with Lorica Toe Inserts
The waterproof and breathable Gore-tex membrane lining
Millenium sole
Three Strap velcro closure
High cuff with wide velcro closure
Sidi Heel cup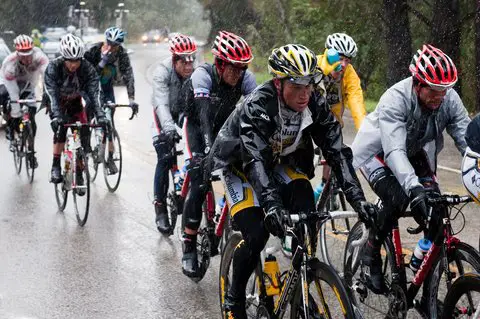 The patented GORE-TEX® membrane contains over 9 billion microscopic pores which are approximately 20,000 times smaller than a drop of water, but 700 times bigger than a molecule of moisture vapor. So while water in its liquid form cannot penetrate the GORE-TEX® membrane, as moisture vapor it can easily escape.
My Opinions
Some of the reviews on Amazon say the boots are lightweight, but I don't think so. They feel bulky and uncomfortably heavy (but it's normal since they are "boots", not "shoes").
The boots don't feel too warm actually, especially if it's below 5°C (41°F), so spare a space for extra, thick winter socks. I mean consider buying 1/2 size larger.
The boots are good in the rain, as SIDI claim.
I found ankle straps uncomfortable. If you buy these boots, wear them with long socks. Otherwise, the ankle straps may hurt, even cut your ankle.
The heel pads of the boots (like the other SIDI shoes) worn out quickly. You can consider buying a pair of extra SIDI replacement heel pads.
Price: £224.99 (€285.74/$373.48) A bit expensive. Normal summer shoes + shoe covers are still cheaper alternatives.
Quality

Comfort

Keeps warm
Weight
Keeps dry

Price
OVERALL
3.3 out of 5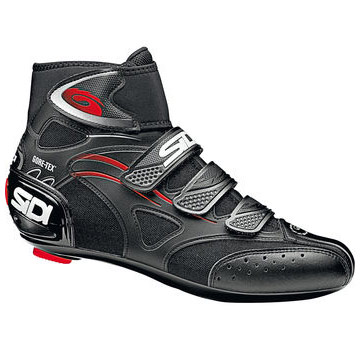 Another review on the road.cc website
Latest posts by M. Özgür Nevres
(see all)