Use the SPORTHILFE HEROES RUN app to take part in the SPORTHILFE HEROES RUN 2020 by registering your kilometres on foot or by bike in South Tyrol with the common goal of reaching 100,000 km between Saturday 27th June and Sunday 5th July 2020. The initiative is promoted by Sporthilfe Alto Adige and represents a powerful symbol of a region getting back on its feet as well as offering its thanks to the heroes that worked in hospitals and the A&E during the emergency.
Of course, the homage goes out to all the South Tyrolean families who, through their work, provided us with a glimmer of hope for the future. A future that SPORTHILFE HEROES RUN wants to give its own spin to by raising funds for young athletes from the province of Bolzano.
Bolzano, 23.06.2020 – South Tyrol was the first region to implement lockdown and the first to relaunch its economy and businesses. Its local administration and the local health system were at the heart of the region's relaunch and the spark which ignited its engines to overcome this emergency. South Tyrol wants to be the first region to get back on its feet also by means of transversal initiatives involving its entire population.
How? Physical activity!
Practicing one's favorite discipline allows us to leave behind an incredibly serious moment of our lives and restart bursting with energy and positivity. Run, walk, or cycle on your own or with your family, at your own pace, on the roads and paths that you love the most towards one common goal: reaching 100,000 kilometers!
The SPORTHILFE HEROES RUN initiative will take place between the 27 June and 5 July 2020, calling on every South Tyrolean to run, walk, or cycle on a bike or mountain bike to reach the 100,000 km goal! All the kilometers can be tracked and recorded on the free SPORTHILFE HEROES RUN app available for iOS and Android.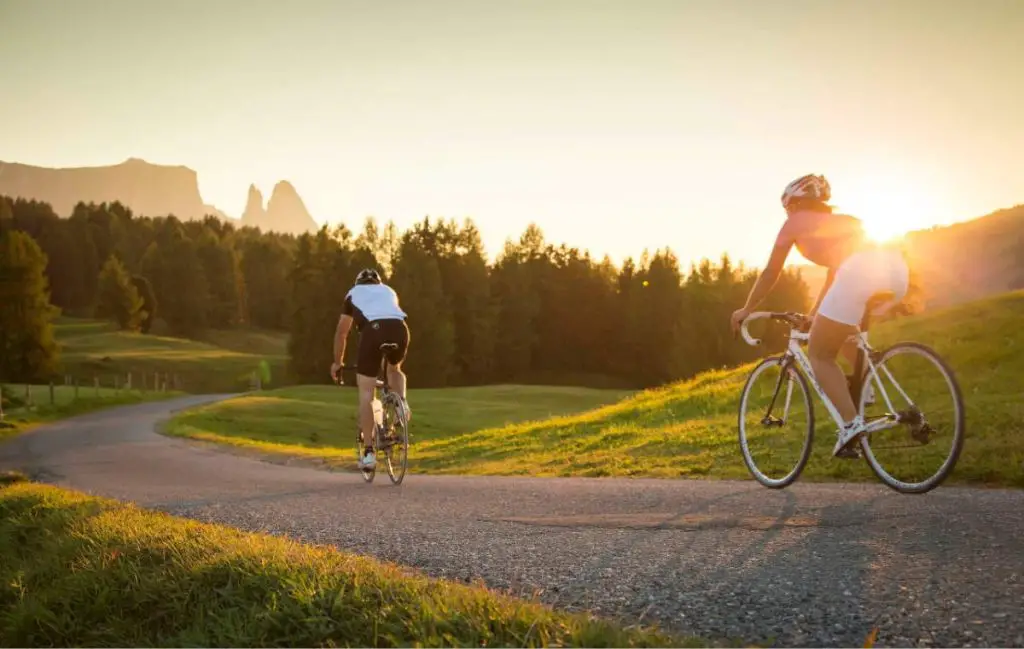 The initiative is promoted by Sporthilfe Alto Adige, a non-profit organization whose aim is to help and support young, talented South Tyrolean athletes. SPORTHILFE HEROES RUN 2020 wants to homage all those true heroes that have fought on the front line during this difficult health crisis by taking care of the entire community: doctors, nurses, pharmacists, the police, civil defence but also shop assistants and retailers.
You can take part in the SPORTHILFE HEROES RUN on your own or with your family. You can also take part individually on behalf of a sports club or a company – always in compliance with social distancing and safety rules currently in force in the province of Bolzano.
After all, let's not forget that families played a pivotal role in facing this health crisis: mothers and fathers (parents, educators) had to become teachers, classmates, and sandbox friends from one day to the next. That is why we believe they deserve our 'thank you', or rather 100,000 of them, to the tune of the kilometres they can contribute to by participating in the SPORTHILFE HEROES RUN project.
Exercise, therefore, is not only good for your health, but also for society and it contributes to making the world a better place.
For further information visit www.sporthilfe.it
Sporthilfe Alto Adige
Sporthilfe Alto Adige is a non-profit organisation which was created with the aim of helping and supporting young, talented South Tyrolean athletes. This support can be psychological or economic in nature. It was established in 1987, and to this very day it helped fulfil the dream of more than 1,400 young people across a variety of disciplines.
Sporthilfe Alto Adige's goal is to support the training of athletes to ensure they can fully express their potential and bring honor to their country. Being a non-profit organization, Sporthilfe Alto Adige raises funds using membership fees and donations, partnerships with companies, other businesses, and local sports clubs as well as organizing charity events.
Latest posts by M. Özgür Nevres
(see all)