Jens Voigt breaks the Hour Record by 1,410 meters at the Vélodrome Suisse in Grenchen. The recently-retired German, who turned 43 on Wednesday, covered 51.110 kilometers (31.76 miles-205 laps) in one hour on 18 September 2014. The previous record was 49.700 km (30.88 miles) set by Ondřej Sosenka of the Czech Republic in 2005 in Moscow.
Voigt said after the record that: "51 kilometers in an hour, it's a lot more than I had imagined. I gave it everything in the last 20 minutes. I knew that I still had the energy, that I was ahead of the mark. I felt euphoric – it was the last 20 minutes of my sporting career. I was super-motivated. Now I am on the list of all the famous names, I am so proud to join the likes of Merckx, Indurain. It's fantastic to finish like this."
Voigt added: "I am under no illusion as to my chances of keeping the record when Fabian Cancellara and other specialists are going to attack it. But I like the idea of being able to tell my grandchildren about it when I am 75."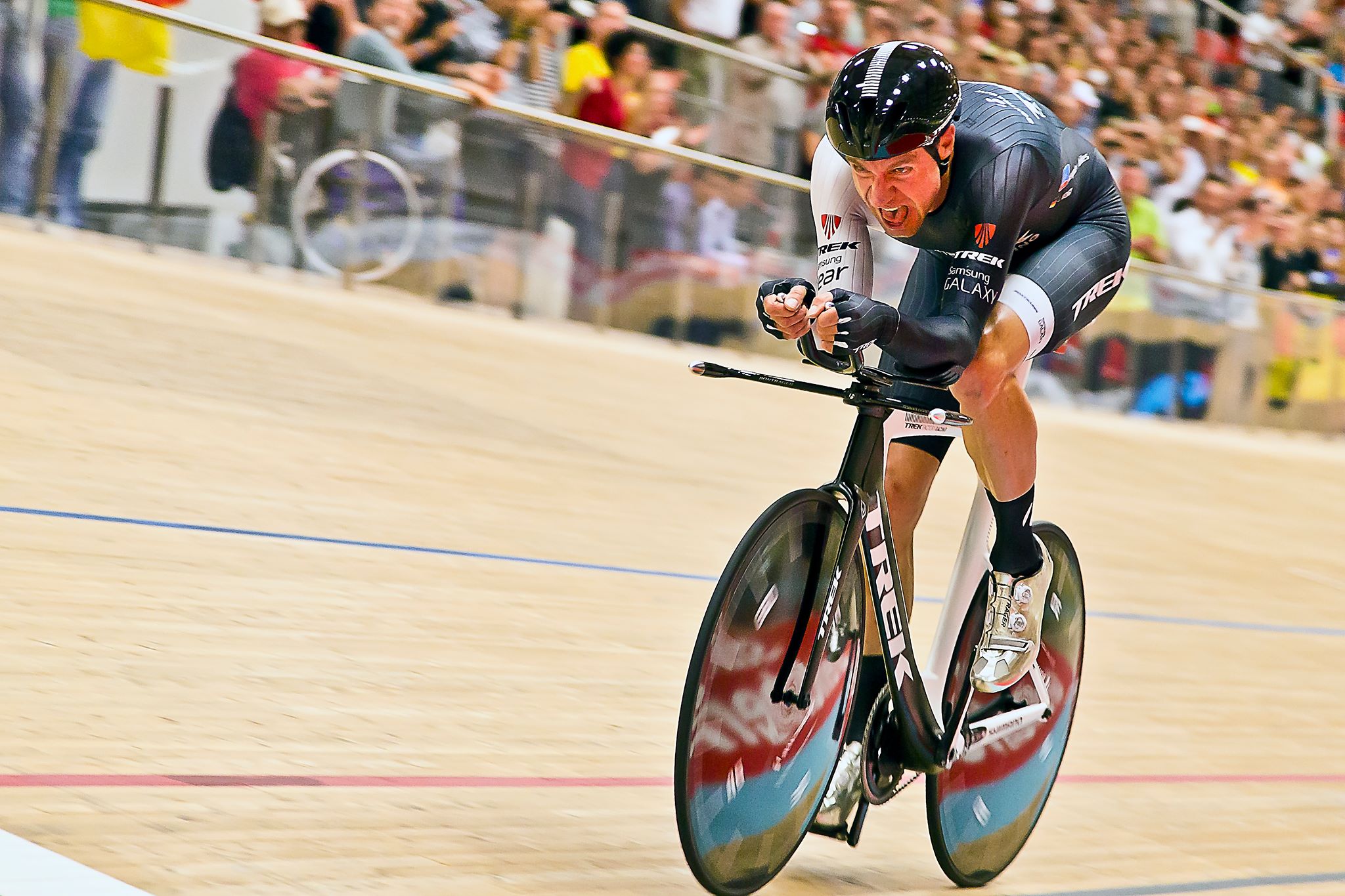 Voigt broke the record using a custom made Trek Speed Concept 9 series bike.
The hour record for bicycles is the record for the longest distance cycled in one hour on a bicycle.
Unlike Sosenka and every other rider who's competed since 2000, Voigt rode in a modern pursuit position and with aero gear thanks to a UCI rule change in May. Read more about Hour Record here.
Video: Jens Voigt breaks the Hour Record (full replay)
Latest posts by M. Özgür Nevres
(see all)