Vincenzo Torriani (Novate Milanese, 17 September 1918 – Milano, 24 April 1996) was best known as one of the original "Giro Bosses" or organizers of the Giro d'Italia. He held the role for 46 years, from 1946 to 1992. This video clip is from the documentary named "The Greatest Show on Earth". Soundtrack: "Di quella pira" – a popular tenor aria (or more specifically cabaletta) sung by Manrico in Act 3, Scene 2 of Giuseppe Verdi's opera, "Il Trovatore". Tenor: Franco Corelli.

"To organize a race like this, you have to be born to it"
Tribute to Vincenzo Torriani from Ozgur Nevres on Vimeo.
"Torriani was brilliant and charismatic, much more creative than his French counterparts, Goddet [1] and later Lévitan[2]. He'd introduced, amongst others, the cronosquadra team time trial, the cronoscalata, the race ambulance and time bonuses for stage winners, all of which adopted by the Tour. More importantly, the courses he'd devised had, on occasion, been works of art, less formulatic, and as such much less predictable than the Tour. People liked and respected him, but his methods were strictly old school. The Tour de France, driven forward by by a dynamic, forward-thinking organisation, was becoming a much slicker, market-focused operation, a business. The Giro, meanwhile, remained essentially just a bike race, albeit a very big, very important one."[3]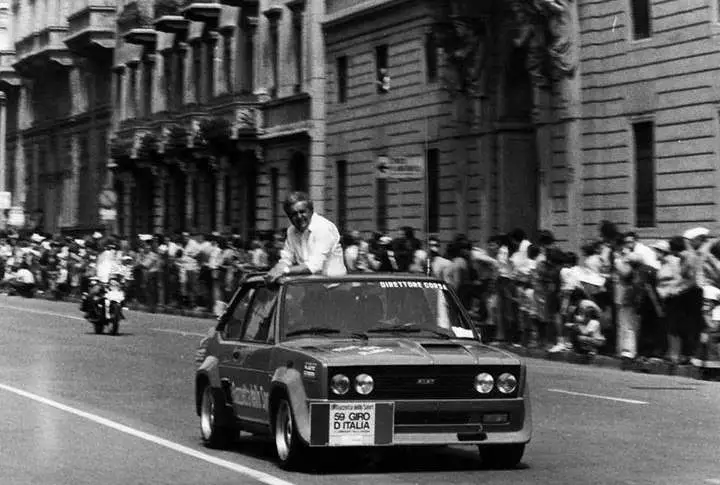 Notes
[1] Jacques Goddet (Paris, 21 June 1905 – 15 December 2000) was a French sports journalist and director of the Tour de France from 1936 to 1986.
[2] Félix Lévitan (b. Paris, 12 October 1911– d. Cannes 18 February 2007) was the third organiser of the Tour de France, a role he shared for much of the time with Jacques Goddet. Lévitan is credited with looking after the financial side of the Tour while Goddet concentrated on the sporting aspect, but in the end Lévitan was fired while Goddet simply retired.
[3] Sykes, Herbie. Maglia Rosa – Triumph and tragedy at the Giro d'Italia. London: Rouleur Limited, 2011
Latest posts by M. Özgür Nevres
(see all)