I finished reading "Put me back on my bike" by William Fotheringham, and now started a new book: "Maglia Rosa – Triumph and Tragedy at Giro d'Italia", by Herbie Sykes.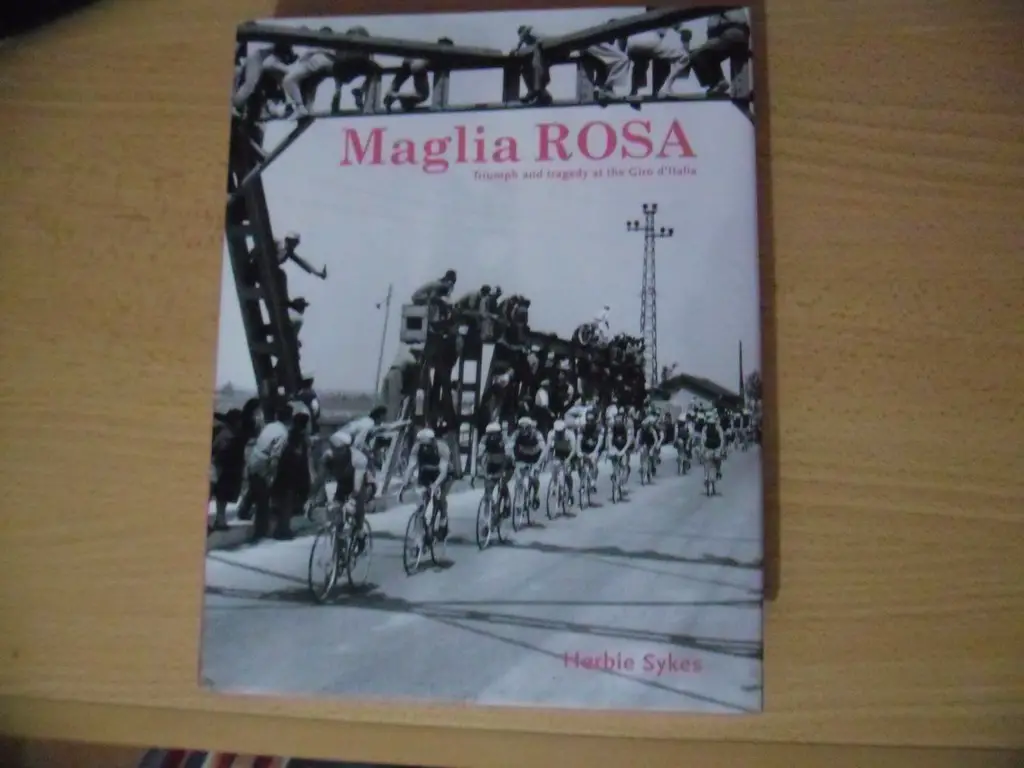 Herbie Sykes is an English journalist and writer specializing in the history of road bicycle racing. "Maglia Rosa – Triumph and Tragedy at Giro d'Italia" is his second book. It was first published in March 2011. Bicycling Magazine described it as "…a phenomonal, entertaining and beautiful book", whilst it was Podium Cafe's book of the year for 2011.
The foreword of the book is written by Andy Hampsten, 1988 Giro d'Italia winner.
The book also contains a lot of great pictures.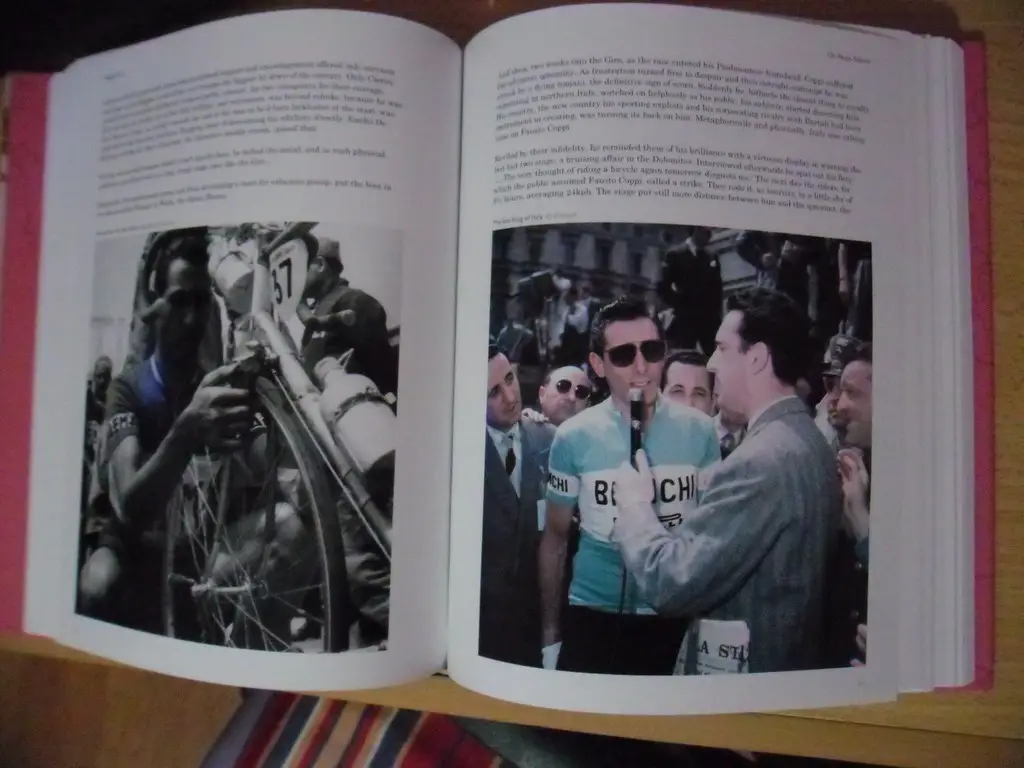 Hardcover: 320 pages
Publisher: Rouleur Limited (March 15, 2011)
Language: English
Maglia Rosa 2nd edition: Triumph and Tragedy at the Giro D'Italia (Rouleur)
From the cover of the book:
"Herbie Sykes was born in England in September 1967. He "studied" at a now defunct Lincolnshire High school, his chosen specialized subjects Manchester City football club, the history of the Tour de France, Punk rock and the Nicaraguan Solidarity Campaign. Sykes slipped ignominiously away from Academia aged just sixteen, armed with a working knowledge of gear ratios, the rudiments of socialism and the poetry of Wilfred Owen.
Sykes began the long march to manhood by attempting – without notable success – to sell expensive Danish TV and HIFI to disinterested Lincolnshire Farmers. Though somewhat at variance with his admittedly flimsy socialist convictions, the "work" enabled Sykes to save enough money to visit Italy. Here he witnessed for the first time an Alpine stage of the Giro d'Italia, the great three week stage race. The Giro, more beautiful and less predictable than its' French counterpart, would become a source of fascination, and an annual pilgrimage."
Latest posts by M. Özgür Nevres
(see all)