Jan Ullrich, the 1997 Tour de France winner, has admitted that during his career he received blood-doping treatment from Spanish doctor Eufemiano Fuentes, for the first time. According to an interview with Frankfurter Allgemeine Zeitung, a German magazine published Saturday.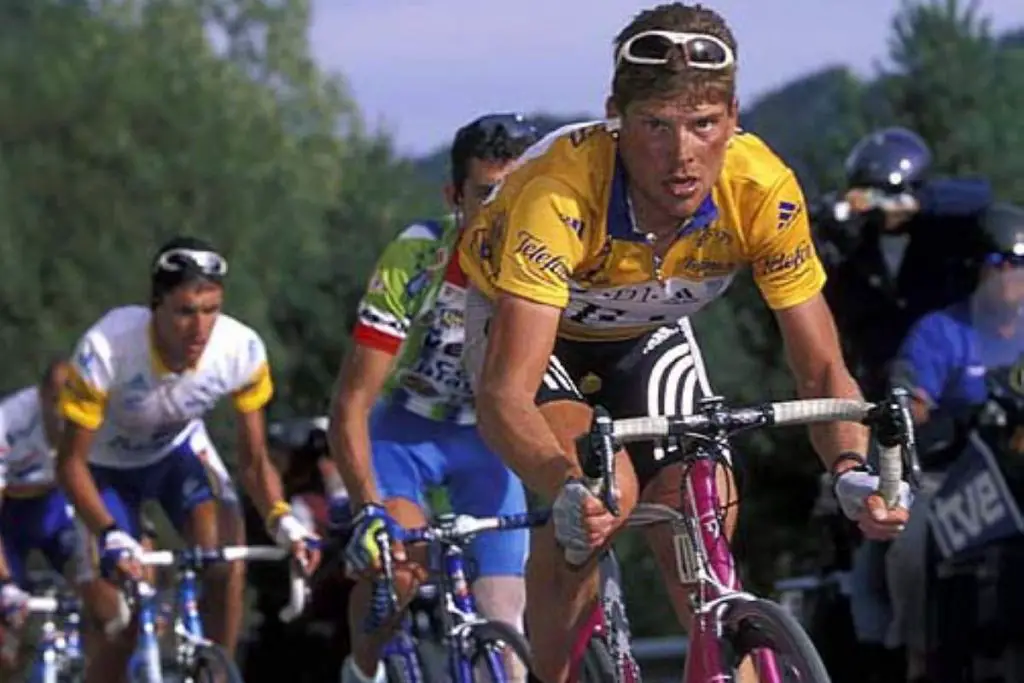 Ullrich had previously acknowledged having unspecified "contact" with Fuentes during the 2006 Giro d'Italia, but he denied rumors. But he was prevented from riding the 2006 Tour de France and was fired by his T-Mobile squad. Although Ullrich would never race again (he retired in 2007), his two-year ban and the suspension of all results from May 2005 were not confirmed until a Court of Arbitration for Sport ruling in February of last year.
Ullrich was found guilty of doping by the Court of Arbitration for Sport (CAS) in February of 2012, and banned retroactively from August 2011, losing all results after May 2005. At that time, he did not appeal the decision. He admitted that he had had contact with Fuentes, but did not elaborate completely.
"Yes, I received treatment from Fuentes," said in the interview. "Almost everybody back then took performance-enhancing substances. I took nothing that the others didn't also take. For me, fraud starts when I gain an advantage. That wasn't the case. I wanted to ensure equality of opportunities."
Asked if he only engaged in blood doping with Fuentes, Ullrich replied that "the doctor's diagnosis says that." He said he couldn't remember how many times he had received treatment from Fuentes.
Ullrich's admission is another damaging blow to cycling's reputation following Lance Armstrong admitting that he had used performance-enhancing drugs during all seven of his Tour de France wins.
Ullrich said that: "We are both guilty. I am no better than Armstrong, but no worse either."
"The great heroes of old are now people with failings that we've got to come to terms with."
"I always knew that even Lance Armstrong would not get away with it."
Ullrich sees his transgressions as in the past.
"The issue is dealt with for me. I only want to look forward, and never again backward."
"I think I have atoned for my error. Everyone makes mistakes. Now it's a completely different life. I have already served my sentence."
"Luckily everything is [behind me] thanks to my wife and children. If I had been sitting at home, alone, I do not know what would have happened. My family has saved me."
Sources
Latest posts by M. Özgür Nevres
(see all)