Mondrian is the legendary frameset of the French bicycle manufacturer LOOK. Its red, blue, and yellow colors (also the logo of the company) were based on the artwork of Piet Mondrian (March 7, 1872 – February 1, 1944), the famous Dutch painter.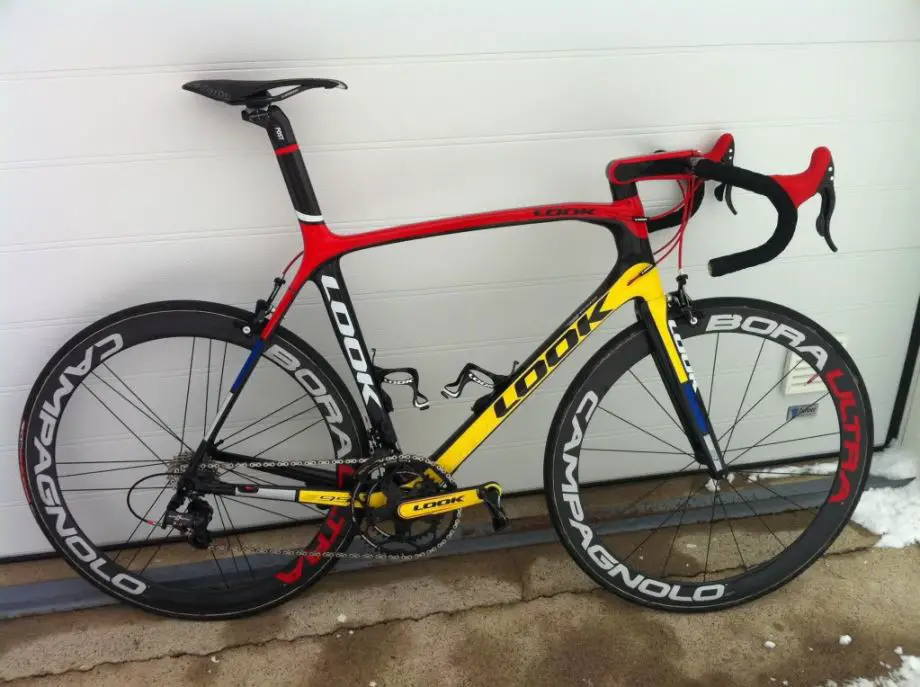 The story of the Mondrian frames begins with the French team La Vie Claire. It was a professional road bicycle racing team named after its chief sponsor La vie Claire (means "the clear life"), a chain of health food stores.
The La Vie Claire team was created in 1984 by Bernard Tapie and directed by Paul Köchli. The team included five-time Tour de France winner Bernard Hinault, and three-time winner, Greg LeMond, as well as Andrew Hampsten and the Canadian Steve Bauer. With Hinault winning the Tour in 1985, and LeMond winning in 1986, plus winning the team trophy both years, La Vie Claire cemented their place in cycling team history. The team formed after Bernard Hinault had a dispute with his former directeur sportif Cyrille Guimard of Renault-Elf-Gitane with whom Hinault had won four editions of the Tour de France.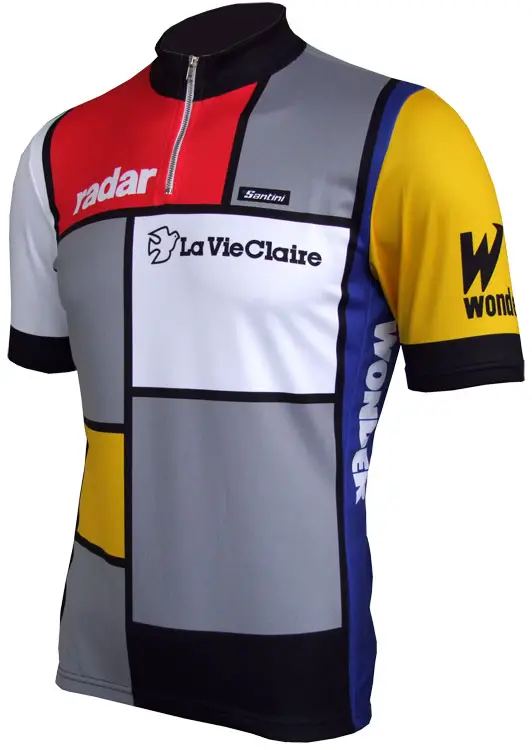 In Richard Moore's great book, "Slaying the Badger", Köchli tells the story of the jersey of La Vie Claire team:
"Tapie arranged a stylist in Paris to come up with the design. We went to their office for the unveiling of the jersey – it was behind a curtain. But when the curtain drew back, we were shocked: it was like a superman outfit, but in black! I can't really describe it, but it was wrong, wrong, wrong!"
Hinault has said that the original design was inspired by the trademark outfit of the All Blacks, New Zealand's national rugby team – and perhaps intended to create a similar aura of invincibility. But Köchli was unconvinced. "I said 'no, no – cyclists don't wear black jerseys.' It was very embarrassing, very awkward. But a student, a young girl, who was there, said "What about a Mondrian?" and she sketched this design, with the panels." It was inspired by the Dutch artist Piet Mondrian's 1928 "Composition en rouge, jaune et bleu" (Composition in red, yellow and blue), with black lines separating rectangular colored panels. Apart from being attractive, it was functional, with each panel able to accommodate a different (Tapie-owned) sponsor, with Radar on the red panel, Wonder on yellow, La Vie Claire on white.
"It was genius", says Köchli. "The design is genius. The stylist was not pleased – she was looking daggers at student. But I still wear my La Vie Claire jersey when I cycle in the valley today."
The teams' pedal supplier was another company of Tapie: LOOK introduced the first clipless pedals in the same year that La Vie Claire founded (it was also Bernard Tapie's idea).
So, the red, blue, and yellow colors of Mondrian frames came from the original La Vie Claire jersey, and the artwork of Piet Mondrian.
LOOK was sold by Bernard Tapie for 260 million francs to Dominique Bergin.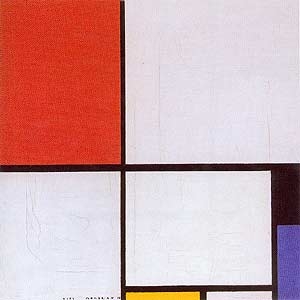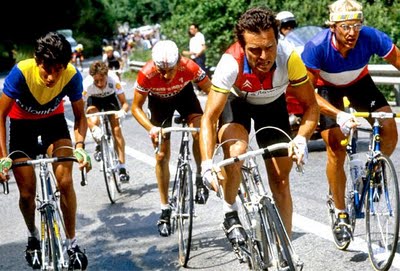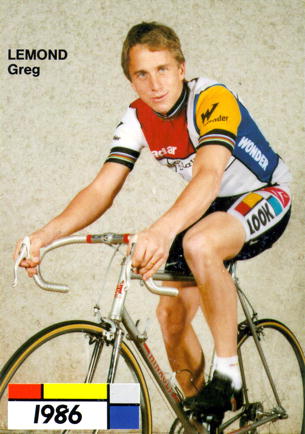 I am a software developer, an ex-racing cyclist (at the amateur level) and a science enthusiast. Also an animal lover! I write about cycling on this website, cycling-passion.com. You can check out my social media profiles by clicking on their icons.
Latest posts by M. Özgür Nevres (see all)