Vuelta a España 2013 Stage 6 is a plain stage between Guijuelo and Cáceres. The length of the course is 175 km.
This stage will most likely be a very fast one. The departure from Guijuelo and the route to Cáceres will invite the peloton to reach very high speeds and the sprinter teams will do their best to prevent any breakaways.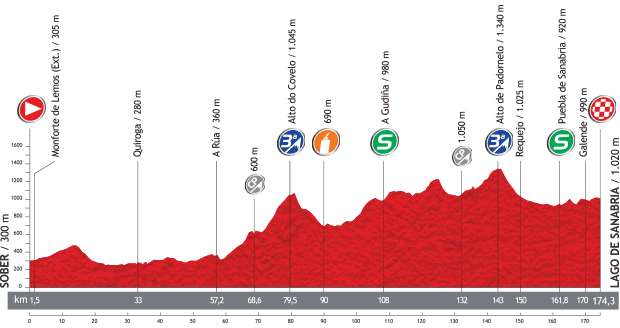 Vuelta a España 2013 Stage 6 quick info
DATE August 29, Thursday
STAGE TYPE Plain
START-FINISH Guijuelo (940 m) > Cáceres (500 m)
STAGE DISTANCE 175.0 km
Vuelta a España 2013 Stage 6 profile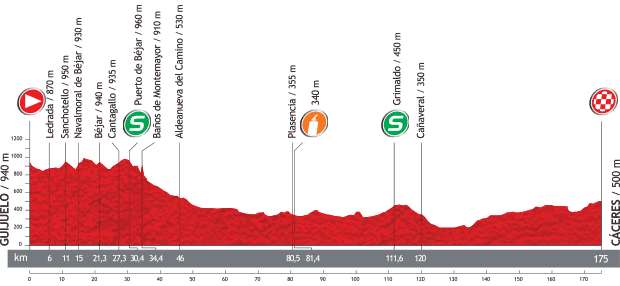 Last kilometers
Stage map
Start: Guijuelo
Guijuelo is a municipality located in the province of Salamanca, Castile and León, Spain. The municipality has had a population of 5593 inhabitants in 2007.
Finish: Cáceres
Cáceres is the capital of the same name province, in the autonomous community of Extremadura, Spain. Its population was 91,131 inhabitants in 2009. The walled city is declared a UNESCO World Heritage City.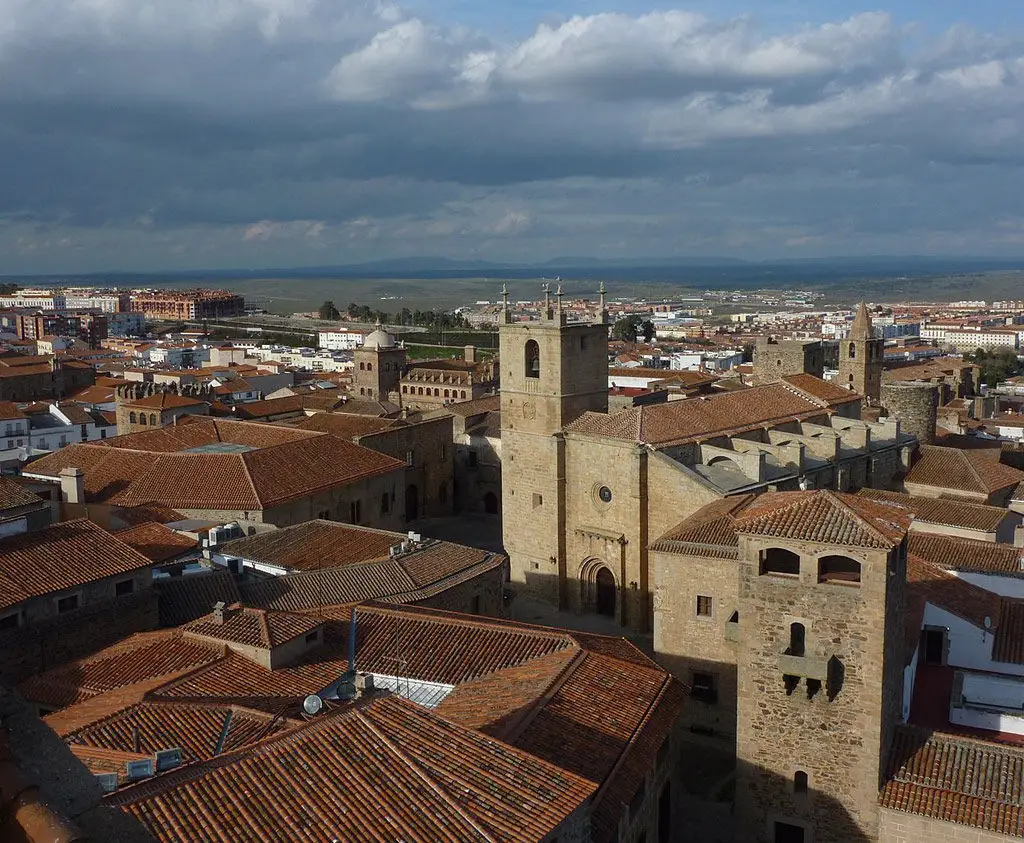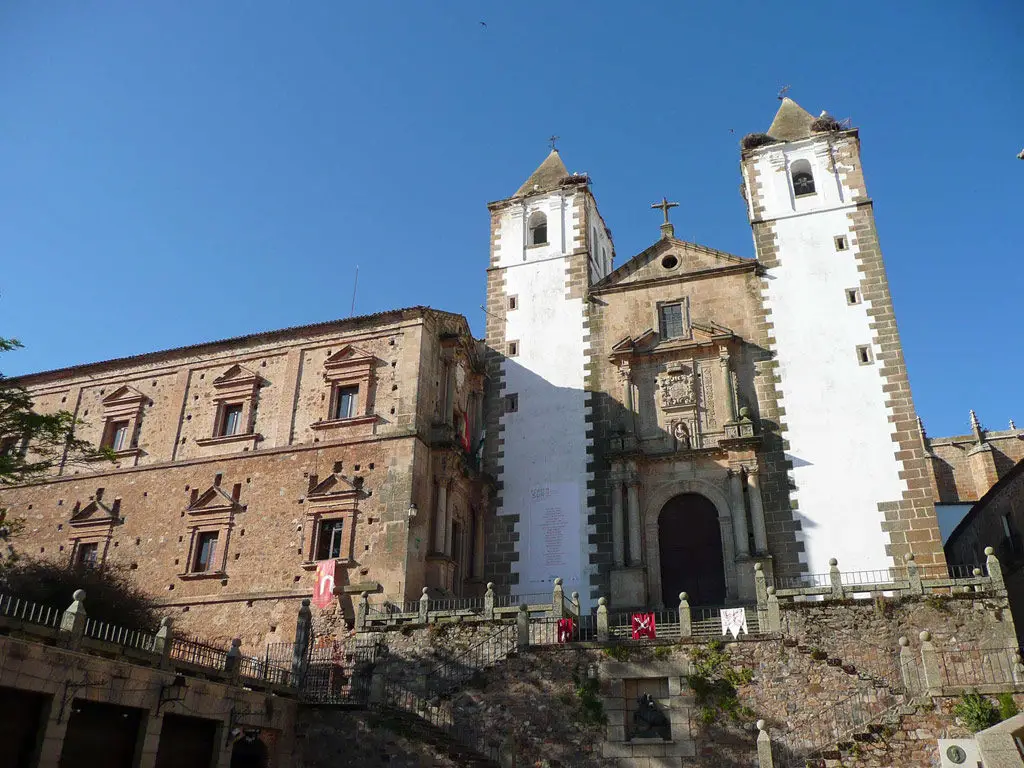 Main sights of Cáceres
Convento de San Pablo (15th century)
Convento de Santa Clara
Convento Jerónimas
Convent de la Compañía de Jesus, in Baroque style, today used for art exhibitions
Iglesia de Santa María, a cathedral built in the 13th century, in Gothic style
Iglesia de San Mateo, a 15th-century church built on the site of a former mosque
Iglesia de San Francisco Javier (18th century), in Baroque style
Iglesia de San Juan, a large majestic church built between the 13th and 15th century
Iglesia de Santo Domingo
Monasterio de Santa María de Jesús
Parroquia de San Blas
Parroquia de Nuestra Señora del Rosario de Fátima
Parroquia Sagrada Familia
Parroquia de San José (Cáceres)
Parroquia San Juan Macías
Ermita (Hermitage) de las Candelas
Ermita (Hermitage) del Calvario
Ermita (Hermitage) de la Paz
Ermita de San Antonio
Ermita del Vaquero
Ermita del Cristo del Amparo
Ermita de San Marcos el Nuevo (San Marquino)
Ermita de San Ildefonso
Santuario de Nuestra Señora la Virgen de la Montaña
Sources
Latest posts by M. Özgür Nevres
(see all)