Andy and Steve Hampsten brothers unveiled a new version of their lugged steel racing bike, Team Pro. The new Team UOS has a new color scheme.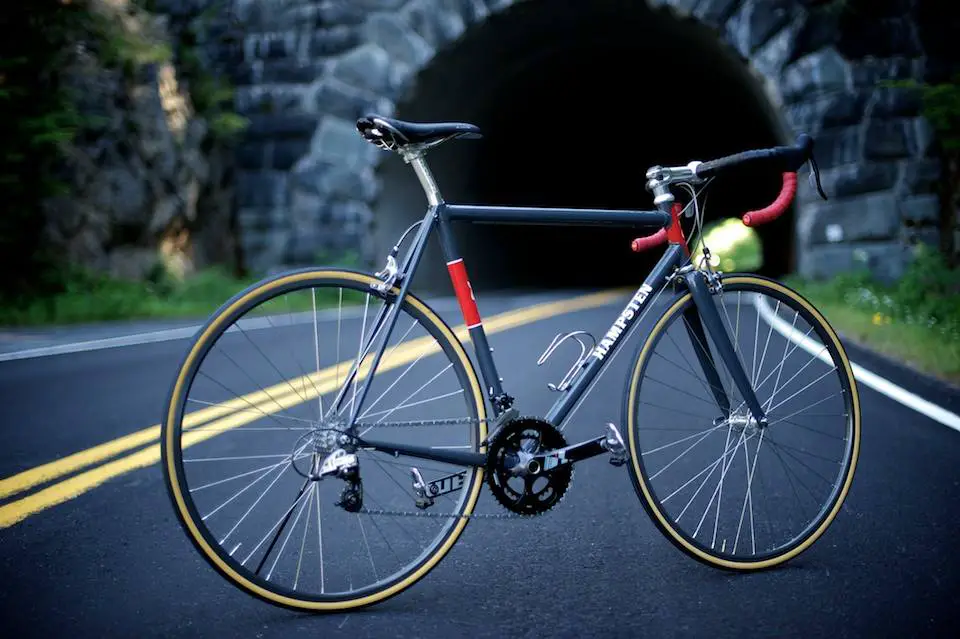 Andy Hampsten, the first American, and non-European, to win the Giro d'Italia, is a fan of the Italian lifestyle and culture, and you can see this in the bikes that he produced (also in the model names). You can also feel his passion for Italia in his prologue to Herbie Sykes' great book "Maglia Rosa – Triumph and Tragedy at Giro d'Italia".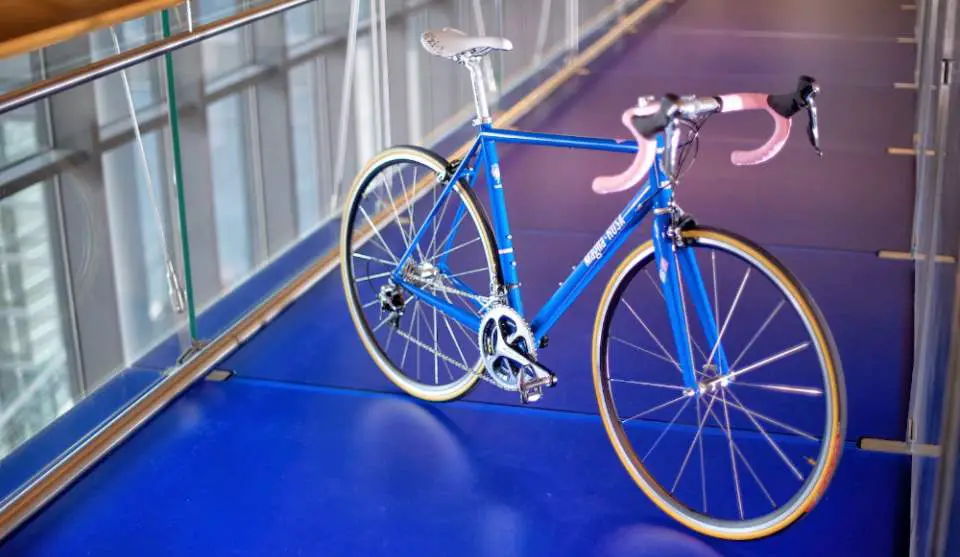 Hampsten says:
"This our answer to the question: "what about lugged frames?" Our Team Pro and Team UOS are designed as short-wheelbase/skinny tire bikes for all-'round sport riding. They are brazed right here at HampCo Towers by Martin Tweedy whilst painter Russ painstakingly sprays every frame in Chico, CA.
Our favorite lugs are still the popular Richard Sachs "Issimo" set along with the matching fork crown and BB shell. We use Columbus' Pego-Richie/Spirit-for-Lugs tubeset, selected for lightweight and reliability. Other details include water-bottle stars and bridge do-dads, Sachs dropouts, flat seat stay caps, re-worked seat binders, and generous lugged-frame mojo.
We're also offering this frame with Sachs' new UOS (Uber Over-Sized) lugs – the same shape as the Issimo but the tube diameters have increased to 31.8mm top and seat tubes; 35mm down tube. Customers may choose from lightweight Columbus Life tubing or the slightly more robust Pego-Richie, depending on rider weight. A fastback seat cluster with integrated binder bolt is standard with an Enve 1.0 carbon fork or we can do an oversized brazed steel fork upon request."
Sources
Latest posts by M. Özgür Nevres
(see all)