Four cyclists have died during the Giro d'Italia: Orfeo Ponsin (a.k.a. Orfeo Ponzin) (1952), Juan Manuel Santisteban (a.k.a. Juan Manuel Santiesteban) (1976), Emilio Ravasio (1986), and Wouter Weylandt (2011).
Orfeo Ponsin (Italy) – 1952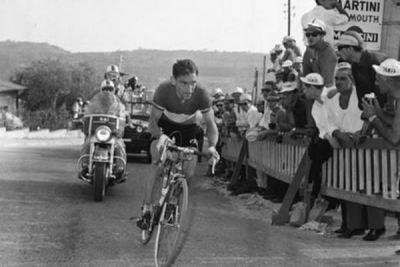 Orfeo Ponsin was born in San Giorgio in Bosco on September 1, 1928. He started cycling late, so his bike handling was poor, but he was a really strong climber. In his second year as a professional, he was riding his second Giri for the Italian team Frejus.
During the fourth stage (May 20) of the 1952 Giro d'Italia, on a downhill some 30 km from the finish line, while the peloton is traveling at more than 60 kph, his front wheel hit one of the foot-high concrete blocks which run alongside the asphalt.
His teammate Adolfo Ferrari said that: "I saw him, and then suddenly he was… flying…"
Ponsin hit his head on a tree and died at the hospital.
You can read his touching story in Herbie Sykes' great book: Maglia Rosa, Triumph and Tragedy at Giro d'Italia. Sykes devotes a full chapter to Ponsin's story.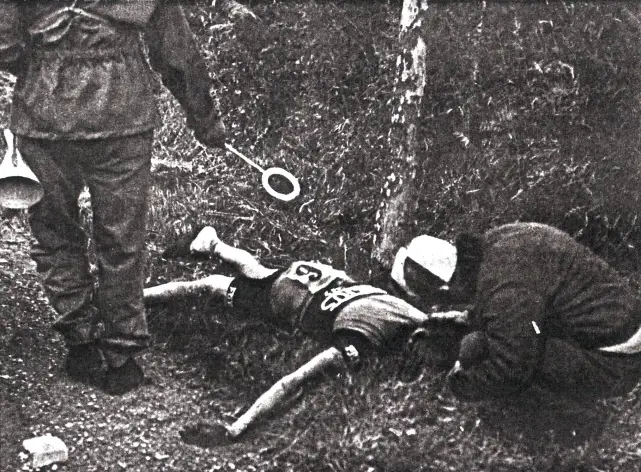 Juan Manuel Santisteban (Spain) – 1976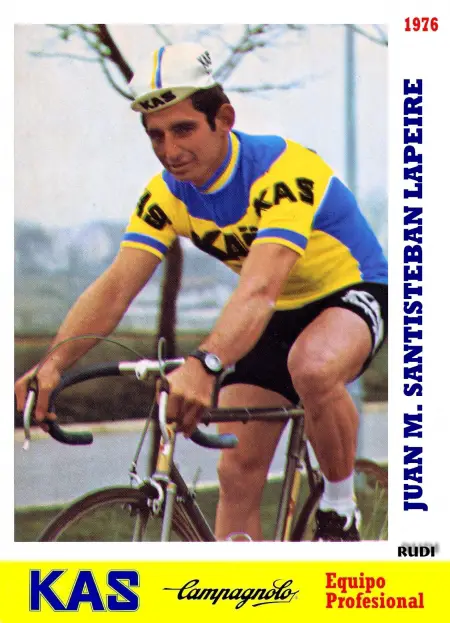 Juan Manuel Santisteban Lapeire (Ampuero, October 25, 1944 – Catania, May 21, 1976) became professional in 1970. His major successes were achieved in the Vuelta a España, where he earned two stage wins.
During the first stage of the 1976 Giro d'Italia, at a sharp right-hand bend, Santisteban lost control of his bike and crashed. He smashed his head into an iron guard rail and died. He was riding for the famous Spanish team of the 1970s: KAS.
In 2002, the Juan Manuel Santisteban Memorial race was created, a cycling event within the Spanish amateur calendar, which bears his name as a souvenir.
Emilio Ravasio (Italy) – 1986
Emilio Ravasio was born in Carate Brianza, in June 4, 1962. In his first professional season, 1985, he took part in the Giro d'Italia, finishing in 106th place. In the later edition, he was the victim of a fall in the first stage on May 28. He stood up and reached the finish line at Sciacca. After a few hours, he was struck by illness and died after sixteen days in a coma at the hospital in Palermo.
His death was very similar to Fausto Coppi's brother, Serse Coppi.
Like Ponsin, it was his second year as a professional. He was riding for the Italian team Atala.
Wouter Weylandt (Belgium) – 2011
Wouter Weylandt was born on 27 September 1984 in Ghent. Everybody knows his touching story: He won the 3rd stage of the 2010 Giro d'Italia. One year later, he died in a crash during the 3rd stage of the 2011 Giro d'Italia, on May 9.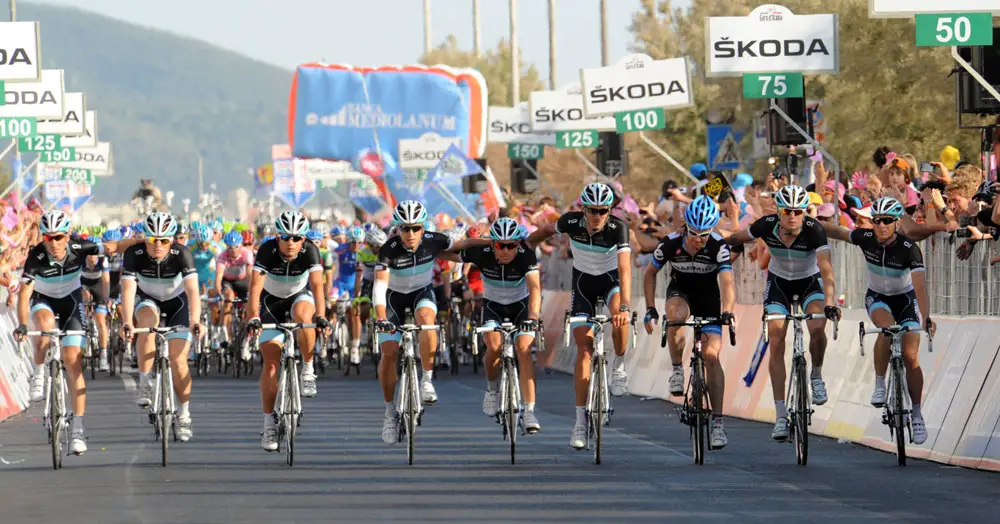 In stage 3 of the 2011 Giro d'Italia, with some 17 km of the stage remaining, riders were going downhill in the final part of the descent, Weylandt trailing the main peloton, going perhaps 80 km/h (50 mph). According to Manuel Antonio Cardoso (a Team RadioShack rider who was trailing Weylandt), Weylandt looked back over his left shoulder at other riders before a slight left bend. Weylandt lost control and hit the leading edge of a low concrete guard rail on the left side of the road with his foot and pedal. He was thrown to the right side of the road, where he hit another obstacle.
The medical chief of staff of the Giro, Dr. Tredici, was right behind the accident in a service car and reported that he ran to Weylandt less than 20 seconds after the crash but, according to Dr. Tredici, "…he was already and clearly dead upon impact. I had never seen such a thing before, such a sudden death."
Tredici also reported about the very severe trauma Weylandt's contact with the wall had caused him: had Weylandt survived, injuries to his left foot and lower leg would likely have necessitated their amputation. The Giro d'Italia medical team and Garmin's team doctor performed resuscitation attempts for around 45 minutes, drying Weylandt's lungs, infusing liquids to counteract his large blood loss, and administering adrenaline and atropine to support and restart his heartbeat and respiration.
Meanwhile, an emergency team was rushing to the incident by helicopter. Upon their arrival, Weylandt was declared dead at the scene due to facial and basal skull fractures, as his injuries were too severe to allow resuscitation. It was determined that his heart had stopped immediately upon impact. Forensic exams the next day found extensive internal organ damage. This autopsy confirmed that the cyclist was "dead on the spot and did not suffer."
Weylandt was wearing a helmet, as all professional road cyclists have been obliged to do since May 2003. After the death of Andrei Kivilev at the 2003 Paris-Nice, the new rules were introduced on 5 May 2003, with the 2003 Giro d'Italia, and wearing a helmet became obligatory.
Sources
Latest posts by M. Özgür Nevres
(see all)