More than a year ago, I wrote another article also titled "Road cycling in Istanbul" for the site for-cycling.com. Some good people reached me using the contact info in the article. Some others asked me some questions about cycling in Istanbul and I tried to guide them.

So I decided to write another article, and include into it some frequently asked questions, and some photos of me and my friends.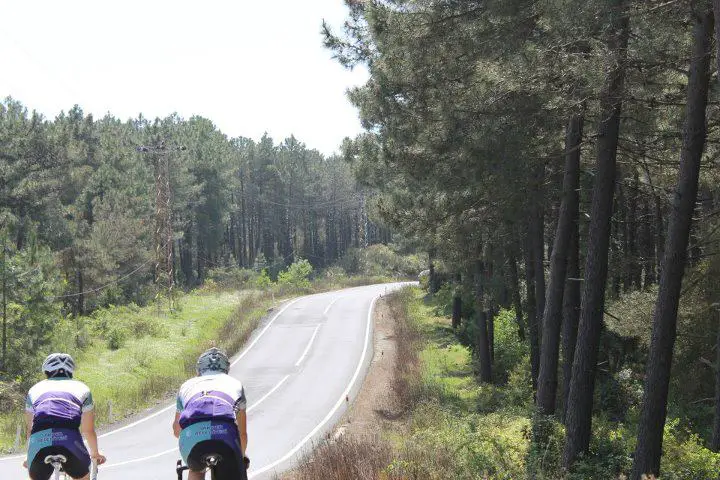 FAQ About Cycling in Istanbul
Q: I heard many horrible stories about cycling in Istanbul. Is it impossible to cycling in Istanbul?
A: No.
Q: But I heard that Istanbul is not a bike-friendly city?
A: Yes. Istanbul tops list of Europe's most congested cities. And drivers show almost no respect and pay no attention to the cyclists. But it is possible to survive in Istanbul, you just have to be very careful. Never, ever say "s/he saw me, I can safely go in front of her/him".


Traffic in Istanbul. The place in the other photo above (two cyclist on a pleasant road-one of them is me) is around 50 minutes by bike from the place in this photo.

Q: Should I bring my bicycle to Istanbul, or is it possible to rent a good bike?
A: If you are a serious cyclist, I mean a roadie or a triathlete, you should bring your own bike here. It is impossible to rent a road bike in Istanbul.
Q: Can I find any English-speaking group to ride with?
A: Yes. Most of well-educated people can speak English in Turkey, and most of the roadies are well-educated.
Q: Can you help me to find a group to ride with?
A: Yes. I personally know almost every serious road cyclists or triathletes in Istanbul (in fact, there aren't many).
Q: Can I find bicycle parts, or a good mechanic in Istanbul?
A: Partly yes. Some popular bicycle parts are available here, especially Shimano parts. But for instance Campagnolo parts are nearly impossible to find. And yes, there are some good mechanics in Istanbul. You can also find popular bicycle brands such as Giant, Trek, Cannondale, Specialized etc. in Istanbul. Finding high quality bike wear can be problematic. And prices of the bikes, components and clothes are above European standards.
Q: Does Istanbul offer any good climbs?
A: Partly, yes. Istanbul is a hilly city, but don't expect to find a L'Alpe d'Huez here. Highest elevations are around 200-220 meters. But many.
Q: Should I bring my winter clothes?
A: Yes, if you're coming to Istanbul in winter. Most of the Europeans (or Americans) think that Istanbul is an Arabic city in desert. Simply, it's not. It is cold, humid, rainy, even snowy in winter (see the photos below). The first photo is from last winter, near my place. But compared to many other European cities, climate is not so bad at all. The city is really hot in the summer, like the rest of Turkey.


Belgrade Forest in Winter
Video of a ride in Istanbul:

Feel free to drop a message here, if you have further questions (message form is at the bottom of this page). As I said before, I know almost every serious roadie or triathlete here. I am also a licensed racer, and competing in masters events (30+). Here are some photos of me and my friends below.